Alfred Bowman, also known as Dr. Sebi, has passed over in Honduras. Though it may have indeed been an intentional murder to silence this great healer of holistic medicine, what I wish to focus on is Dr. Sebi's accomplishments so that his knowledge spreads to even more people on how to take health and healing into one's own hands.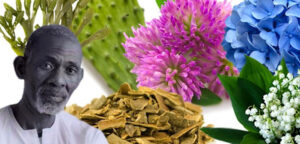 Takes On The FDA and Wins
In 1985 Dr. Sebi placed an ad in three different newspapers which read:
"Aids has been cured by the Usha Research Institute, and we specialize in cures for Sickle Cell, Lupus, Blindness, Herpes, Cancer and others."
The ad was running still 2 years later until the New York Attorney General served Dr. Sebi with an arrest warrant. In court, Dr. Sebi was charged with practicing medicine without a license, selling products not approved by the FDA,  and claiming to cure AIDS and other diseases, which was seen by the court as a fraudulent claim.
Dr. Sebi was asked to bring one person to court as proof for every disease he claimed to cure. He ended up bringing in over 70 patients as his living proof and Dr. Sebi was dismissed after the judge spoke more in-depth with Sebi and the patients.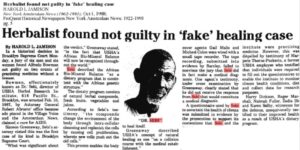 Dr. Sebi's Philosophy and Methods
Dr. Sebi, a pathologist, herbalist, biochemist and naturalist, believed that the root of all disease was excessive mucous–that the mucous was the effect of an out of balance biochemical state within the body. Continue reading →