[shareaholic app="share_buttons" id="5111567″]
In this lesson, we look at how our understanding of Evolution –
when factoring in Consciousness and Sacred Geometry
– can paint a picture of the future we are moving into. We are co-creating a reality together that allow for the transmutation of all negative energy into a bright and vibrant reality that we WANT to create – and we can do it together, and through Love and the Sacred Space in our hearts.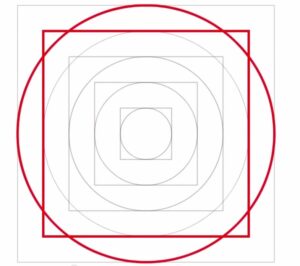 A lot of what is discussed in this episode is about sacred geometry and stuff that – at first – may not make a lot of sense. Or perhaps it does make sense, and you have some questions about it. Maybe you're crystal clear and you don't have any questions :) All of those are right and perfect :)
I'd like to open up with an explanation of it that is so simple and sweet, it will make everything click.
Remember the part about "Going into Phi" and "Going out of Phi" in rapid succession as you expanded in the circles and squares? I've seen this happen so many times in my live, I just know it's true. It's how we grow as spiritual and physical beings. Continue reading →