Have you ever seen a zen or Japanese rock garden? Did it bring you a sense of peace and serenity? The Japanese rock garden or "dry landscape" garden, often called a zen garden, generates a miniature stylized landscape by means of carefully composed arrangements of stones, water elements, moss, pruned trees along with bushes, and makes use of stones or even sand which can be raked in order to symbolize ripples in water. A zen garden is usually fairly tiny, enclosed by a wall, and is also commonly meant to be looked at whilst seated from a single point of view outside of the garden, such as the porch of the hojo, the residence of the chief monk from the temple or monastery. Classical zen gardens were made at temples of Zen Buddhism in Kyoto, Japan throughout the Muromachi Period. They were designed to imitate the meaningful substance connected with mother nature, not its true physical appearance, and to serve as an aid to meditation about the true meaning of life.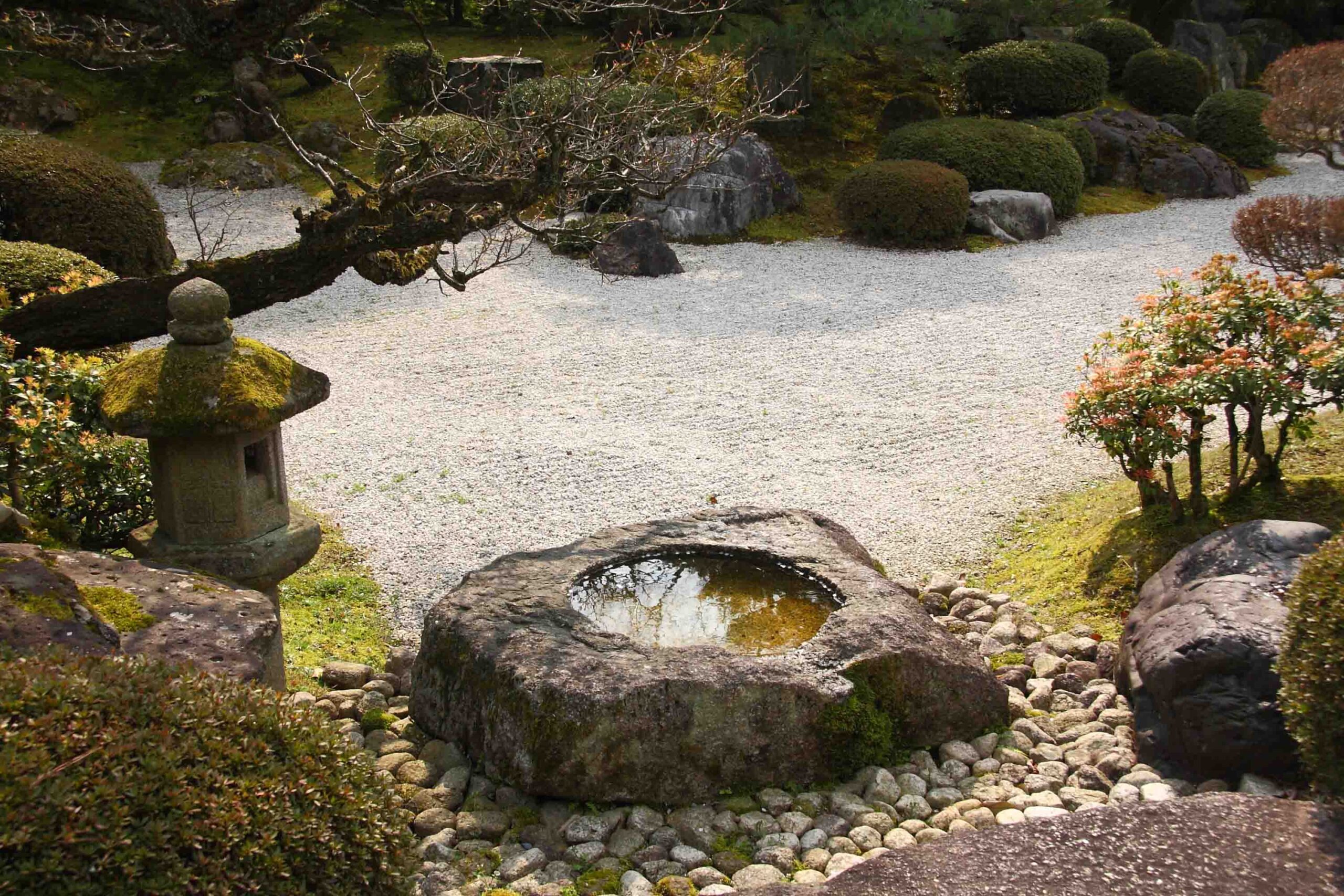 Rock gardens existed around Japan at least since the Heian Period (784-1185). These early gardens were detailed inside the very first manual of Japanese gardens,  written at the conclusion of the 1200's. They were largely copied from the Chinese gardens of the Song Dynasty (960-1279), where groups of rocks symbolized Mount Penglai, the legendary mountain-island home of the Eight Immortals in Chinese mythology, known in Japanese as Horai. The manual described precisely how rocks need to be placed. In one verse, was written: "In a place where there is neither a lake or a stream, one can put in place what is called a kare-sansui, or dry landscape…" This kind of garden featured either rocks placed upright like mountains, or laid out in a miniature landscape of hills and ravines, with few plants. He described several other styles of rock garden, which usually included a stream or pond, including the great river style, the mountain river style, and the marsh style. The ocean style featured rocks that appeared to have been eroded by waves, surrounded by a bank of white sand, like a beach. White sand and gravel had long been a feature of Japanese gardens. In the Shinto religion, it was used to symbolize purity, and was used around shrines, temples, and palaces. In zen gardens, it represents water, or, like the white space in Japanese paintings, emptiness and distance. They are places of meditation.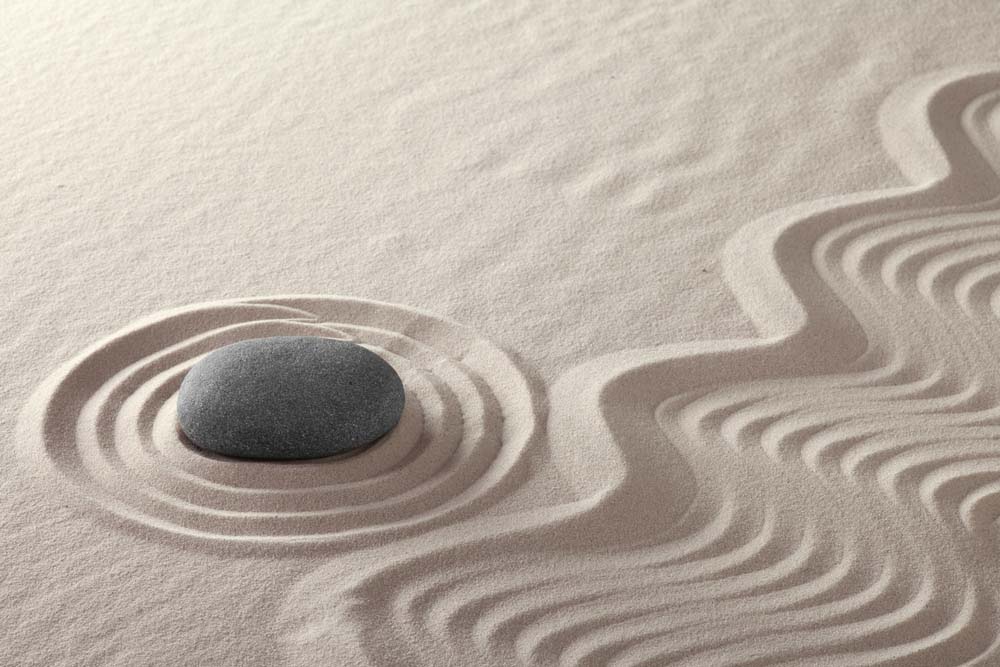 A zen garden is without a doubt a sanctuary that can be placed in nearly any living space. Some zen gardens are massive creations that can consist of massive areas, while many are tiny desktop gardens that use up no more room than your notebook. It's not difficult to create a constantly changing work of art that is visually pleasing with clean, flowing lines and carefully placed objects. Best of all, a small zen garden is incredibly inexpensive to create! It will also show your unique style of rocks and sand patterns. The selection and placement of rocks is the most important part of making a Japanese rock garden. Different types of rocks are used for creating different symbolic things like mountains, rivers or seashores.The act of raking the gravel into a pattern recalling waves or rippling water, known as samon has an aesthetic function. Zen priests practice this raking also to help their concentration.These gardens are conceived and created from the meditative inspiration of the gardener, and contemplating one is a doorway to meditation for the viewer. While no rule exists against including plants and water features, many gardens omit them entirely and construct the garden from rocks and gravel to evoke emptiness through abstraction.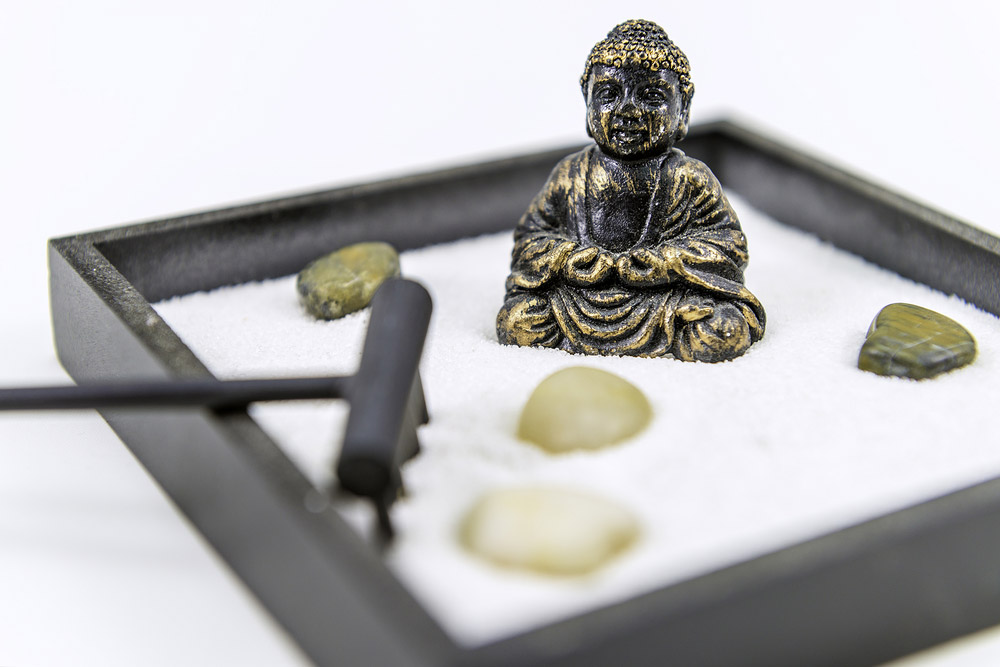 You don't have to do a lot to keep your rock garden looking good. Sand and stones don't degenerate or need food or water – so there is nothing you have to do there. Of course, you will have to care for whatever plants or trees are in your rock garden, but usually just a little water and plant food will suffice. Keep your rock garden free of debris and you're good to go! This world can be busy and frantic – an individual should have just a little serenity. A Zen rock garden could be just the thing you need to help you relax and re-enter the world full of energy and vigor!