As a Virgo, I can tell you that the majority of the astrological assumptions made about us are bang-on. I'm normally not one to jump on the bandwagon of descriptive personality traits, but I've caught myself nodding my head in agreement over the commonly mentioned characteristics- controlling, critical, obsessive, and a bit overly-honest. These traits make relationships with us very interesting, and knowing how to handle these traits will undoubtedly improve the bond between you and your Virgo partner.
1. Unpradictability is a No-Go
Virgos prefer their life to have some semblance of order and routine. While we can have moments of spontaneity, most of the time we want to know there is a next step, what it is, and how to get there.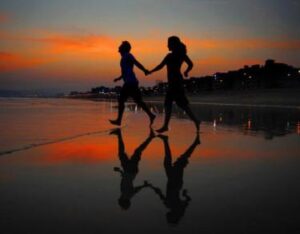 If you offer to take your Virgo partner or friend out for dinner and they decline, it isn't because they don't love you or don't want to go, but rather they have other things planned ahead already.
Keep in mind, changing plans isn't easy for a Virgo because of how much they schedule for themselves on a daily basis. Loving a Virgo means you need to allow them to find stability where they can, and as an Earth sign, stability is very important.
2. Perfectionism vs. Improvement
A common word found in descriptions of Virgos is "perfectionist." I can't whole-heartedly agree with that, and would say we are more "improvement-ists."
It might come across like your Virgo partner is nit-picking, or trying to make things perfect, but what they are really doing is finding ways to improve their life, and yours. Virgos find joy in being useful, and will show their love by helping you in many different ways (even ways you may not realize).