The word empath is a hot trend in spiritual and personal growth circles, and we have an idea of what an empath is… but what does it mean to be an empath?
So yes… don't know if you've all heard, but there's this shift and awakening thing going on around the world. Have you noticed that?
So why is that actually? Why has your personal journey been so hectic and what is the point of all this empath stuff?
Pain makes most people angry and hateful
What sets empaths and lightworkers apart from most people is our ability to bounce back from pain and traumatic experiences.
Simply watching any of the famous serial killer detective shows will testify to that – almost every serial killer has a story of abuse, abandonment, rejection, hurt and trauma behind them.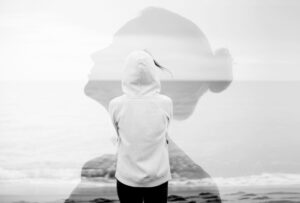 What distinguishes you, as an empath, is that no matter how much pain is aimed at you, you always bounce back.
Yes you may get angry and you may be held down for a while, but almost inevitably you will bounce back – you won't still be living this pain actively five or ten years from now, and you won't let one negative event stall you for your entire life. Continue reading →