Monkey, dogs and cows, to eagles and whales – honored around the world with the most lavish festivals in their honor simply for their contributions to humanity. Blessed, decorated with flowers, sometimes even offered feasts, almost all entertain the human guests as well. Bazaars, food and cultural festivities are on the list. Here are a few that we simply could not leave out.
Pushkar Camel Fair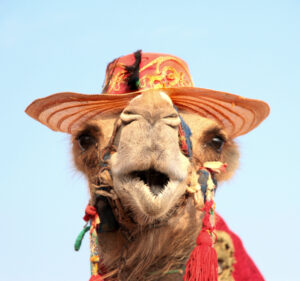 In Rajasthan, India, the Pushkar Camel Fair was originally intended as a market place for the locals to trade livestock.
Now, it's become more of a popular event attracting over 11 000 camels, horses and cattle along with 400 000 people. Travelling for up to three weeks with their livestock to attend, herders and traders come from far and wide to join in on the festivities.
Some of the activities include camel races, camel cart rides, turban and mustache events, concerts and cultural events. Continue reading →