Monkey, dogs and cows, to eagles and whales – honored around the world with the most lavish festivals in their honor simply for their contributions to humanity. Blessed, decorated with flowers, sometimes even offered feasts, almost all entertain the human guests as well. Bazaars, food and cultural festivities are on the list. Here are a few that we simply could not leave out.
Pushkar Camel Fair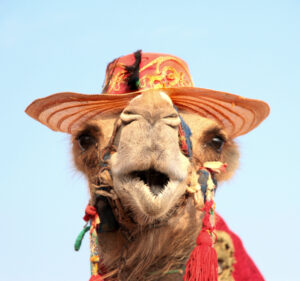 In Rajasthan, India, the Pushkar Camel Fair was originally intended as a market place for the locals to trade livestock.
Now, it's become more of a popular event attracting over 11 000 camels, horses and cattle along with 400 000 people. Travelling for up to three weeks with their livestock to attend, herders and traders come from far and wide to join in on the festivities.
Some of the activities include camel races, camel cart rides, turban and mustache events, concerts and cultural events.
There are camel dung paper, notebooks, camel wool shawls, camel cheese, camel cheesecake and many other related souvenirs on offer.
Diwali Festival of Dogs
In India, dogs are honored every fall as part of the Hindu festival known as Diwali or Festival of Lights. In Nepal, there is a day specially devoted to dogs known as Kukur Tihar. Pet and stray dogs are offered treats, decorated in beautiful marigold flower garlands and are smeared with  vermilion on their heads signifying sacredness.
According to Hindu tradition, the people offer blessings to their dogs for the messenger Yamaraj, the God of death and the guardians of the gates of the afterlife.
Dana Point Festival of Whales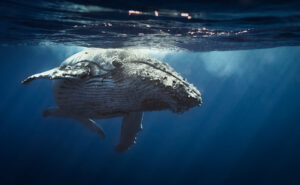 Each March sees two weeks of celebration of the grey whales migrating from the Arctic through Dana Point, California. They finish their route at the Coast to Baja, Mexico.
The parades feature whale themed floats, whale watching and environmental activities along with crafts, concerts and sand sculpting.
Their trip actually starts in November, but their timing of arrival in California waters is usually expected around March, making it a prime viewing experience for those who admire these 35 tonne marvels of the ocean.
Monkey Buffet Festival 
Macaques are invited in their thousands to attend an impressive culinary spread in Lopburi, southern Thailand every fall. Treated to a feast of fruits, vegetables and soft drinks at the city's annual Monkey Buffet Festival at Pram Sang Yot, the monkeys are admired at the ancient temple where they love to gather. Drawing in tourists from all over, they flock to see the monkeys gorge on soda and reproduce while a feast for sore eyes is on offer.
Alaska Bald Eagle Festival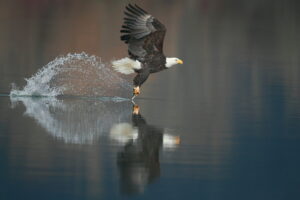 Around mid-November, thousands of bald eagles descend on Chilkat Bald Eagle Preserve in Haines, Alaska annually.
They gather here to feed on late running salmon. The annual festival hosted by The American Bald Eagle Foundation attracts people from around the globe to see this majestic bird in the 48 000 acre preserve.
Eagle viewing, presentations on Bald Eagle behavior, tours and photography workshops are on offer as well as a craft bazaar and Alaskan wildlife artisan workshops.
Swiss Cow Parades
Throughout Switzerland, various towns dress their cows in flowers, ribbons, flags and other beautiful adornments in fall. They are herded from their mountain pastures, down into the towns and paraded back to their homes as a form of respect for the work they do. Herdsmen are often spotted in traditional dress and villagers line the streets cheering them along.
Known as Alpabzugs, Alpabfahrts, Alp Processions or Cow Parades, the spectators listen for the melodious sound of cow bells. Accompanied by festivals, folk singing and dancing there is also dairy and related produce at the markets. There are similar festivals held in Austria and Germany.
With thanks to MNN for such a tribute to these festivals – We need to show more appreciation for our animals, without them, we would cease to exist!