The snap out of suicide and depression series is a step by step, guided video course where you watch a coaching video and perform a series of energy healing and/or coaching actions during or after the video.
There are no hidden costs with this series, you can gain immediate access, and all the linked resources are entirely free.
Go to the free healing snap out of suicide and depression video series now >>>
Suicide & Depression happen to many spiritual journeyers
The reason suicide and depression is so prevalent among spiritual journeyers is that it is part of the journey, and a natural result result of the ego cycle.
The ego cycle, whether you achieve your goal or give up, remains the same: you reach an anticlimax that causes you to launch the next desire. The point is that eventually your desire will become so big that you will realize that nothing can fill it except God, and you turn to God.
So the ego journey IS the spiritual journey!!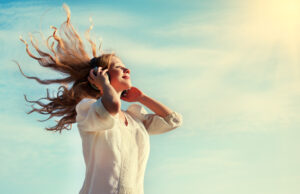 It's painful and filled with failures for two very good reasons:
If you want to grow fast, you can fit 60 failures into the same amount of time as one success. That's 60 times the growth, because the cycle result is not dependent on whether or not you achieve the actual goal. So you wanted to grow fast – the universe is giving you lots of opportunities!
In the final stages of the journey your ego (desires) GET HUGE…. they're going to be the biggest just before you ascend to Source. So each fall is going to be more devastating and cause deeper depression. This is also engineered… the final stages to God are giving up ALL your personal desires, dreams and wants (collectively EGO), and having God as your ONLY desire and focus. It's practice for the final stages.
How does the healing series work?
You complete the series in your own time, at your own pace, and every step of the way is guided for you.
With each video you will either complete a set of energy healing exercises during the video, and/or an exercise or series of exercises after the video has ended.
Please watch all the videos completely and in order, and YOU MUST COMPLETE ALL THE STEPS if you want this to work.
If you really want help and you are prepared to do the work, this should be the last time you ever have to sit at the bottom of this hole again.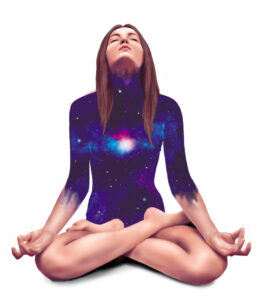 I say this again with absolute honesty: if you are really ready to walk away from being suicidal and depressed, and you truly want to change your life, this series contains all the tools you need to create that miracle of healing. If you are willing to go there and do the hard work, today is the day that your life will change forever. I promise you that.
THERE IS NO COST ATTACHED TO THIS AND ALL LINKED RESOURCES ARE ENTIRELY FREE.
There are a number of linked healing resources and tools, many that you can access and keep using after you've completed the healing series.
This is a gift from God to you to help you – no strings attached. Because you matter.
What does the healing series look like?
Each video contains a series of healing exercises and steps that you do immediately, or after the video has ended.
Part 1 – Welcome and energy healing exercises to help you calm down immediately
Part 2 – Setting Boundaries
Part 3 – Self Love
Part 4 – Forgiveness
Part 5 – The Welcoming Statement & Belonging
Part 6 – Loneliness & People
Part 7 – Inner Voice
Part 8 – Future Vision
Part 9 – Taking Action
Part 10 – Conclusion & Congratulations
About Chemory Gunko :
When we work together on an issue that you're facing, I help you shortcut the growth and healing cycle so that you feel relief much more quickly – within days usually. Basically, we can change the way you feel about anything, helping you to find real mental, emotional and spiritual relief, permanently.
Visit my website to access free and paid coaching tools and resources, innovative free online diagnostics and tools, eBooks, giveaways and more: Life Coaches Toolbox