Crystals have permeated mainstream consciousness, becoming a new daily norm for those seeking to boost their creativity, productivity and mindfulness in the workspace.
With over 4,000 varieties, there is truly a mineral for every need. Whether you're looking to rid yourself of stress induced by a looming deadline, ease negative attitudes toward challenging co­-workers or de­ clutter your technology filled space, crystals will palpably lift your spirits and squash anxiety.
Crystals adjust imbalances in your workspace by absorbing excess energy through electromagnetic forces in technology ­congested and stressful spaces. Simply keep one, a collection or all five of these crystals at your desk to help you radiate confidence and positivity from the inside out.
Malachite: Transformation and Renewal
The malachite's transformative energy is renowned for its seamless ability to transport energy straight through the heart – forcing you to face, feel and reflect on unresolved issues.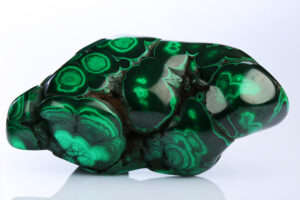 Guiding you into a space of movement and momentum, the malachite crystal refuses to let you be stuck or stagnant in your troubles.
Rather, it sends your body, mind and soul propelling forward, forcing you to let the past go.
When frustrations and anxieties run high at work, close your eyes while holding a piece of malachite in each of your hands, and take five deep mindful breaths.
Let frustrations that muddy your auras and focus melt away. Set your intentions for upcoming ventures and opportunities.
Rose Quartz: Empathy and Love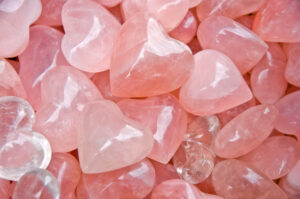 Often referred to as the "love stone," the rose quartz crystals pink, heart ­based energy deals with all aspects of self­ love, forgiveness and attracting positive relationships into your life.
The next time you're on a confrontation conference call or are faced with a displeasing email, turn to the tried and trusted rose quartz to lift your spirits.
Simply combine six small pieces and rose quartz and six drops of high­ quality rose oil into a small spray bottle filled with rose water.
Rather than letting an obstacle or speed bump at work shake your inner balance, spritz your face, body or surrounding area with this calming, love ­inducing elixir.
Quartz: Mental Sharpness and Focus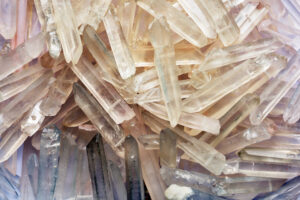 Quartz is the universal stone, emanating pure and powerful energy wavelengths throughout any given space.
Known to stimulate brain function, boost awareness and amplify positivity, keeping a quartz crystal within eye sight on your work desk helps you to be crystal clear.
Enjoy and reap in clear, conscious and focused state of mind that vibrates from within and attracts like ­minded energy.
Be prepared for an influx of compliments; the quartz crystal has been known to emanate beauty, confidence and energy from within.
Citrine: Happiness and Energy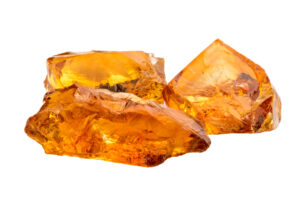 Tightly connected and in tune with the energy from the sun, yellow citrine will beam light and positivity into your workspace. Infused with the auras of confidence, joy and energy, citrine will boost your pillars of euphoric happiness and dispel negative energy.
While at your desk, create a morning ritual in which you close your eyes and hold a piece of citrine in your hands.
When you reach a calm and centered state, visualize love and light all around you – embracing you with optimism and abundances. While working, place it on top of your business card or within eyesight as a personal reminder to vibrate positivity at your highest level.
Aquamarine: Calmness and Tranquility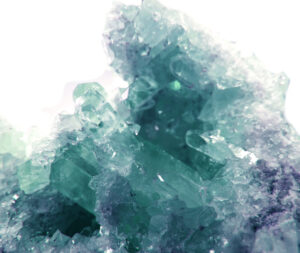 Allied with the sea, aquamarine crystals are celebrated for their ability to induce a sense of calm tranquility and channel the soothing energy of the ocean.
Leverage these powers in your workspace, by ridding your day of unnecessary stressors, and instead, radiate serenity.
Channel the powerful energy of fluidity by keeping it close to you throughout your work day.
Better yet, drop a few pieces of aquamarine into a glass of drinking water; with each sip, enjoy the feeling of rejuvenation from the inside out.
Use this drinking practice to meditate and escape by visualizing the peaceful sound and scenery of the ocean.
SOURCES
http://www.healingcrystals.com/Negative_Energy_in_the_Workplace_Articles_1229.html
http://pistilsnursery.com/crystal­healing/
http://www.healingcrystals.com/Crystals_for_Psychic_Protection_in_the_Workplace_Articles_6908.html
http://www.mindbodygreen.com/0­25586/the­crystals­you­should­always­have­in­your­ workspace.html
http://www.healing­crystals­for­you.com/rose­quartz­crystal.html