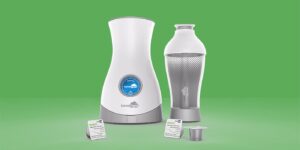 Have you heard of CannaCloud?
This revolutionary vaporizer allows for a single-use cannabis experience, using pre-packaged pods. Single-serving pods of medicinal cannabis? That's right, and you can choose different CannaCups to vaporize; Sativa, Indica, hybrid, or even CBD-only strains, depending on your specific needs.
If it sounds like a "greener" version of the Keurig, there's a very good reason. The CEO and chairman of CannaKorp, Dave Manly, is also the former senior vice president of the Keurig company.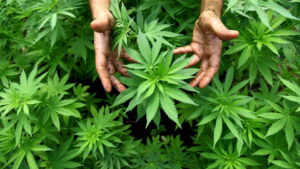 During his 13 years as senior vice president at Keurig, he increased the company's annual revenue from $50 million to over $5 billion. Maybe he'll have the same impact on this startup as well.
In CannaCloud's press release from November 2015, Manly said, "The CannaCloud system reminds me a lot of the early days at Keurig—it offers a similar consumer proposition of speed and convenience and consumers exposed to the CannaCloud really love it."
Let's talk about that convenience. To use this groundbreaking device, you would choose your desired CannaCup, and insert it into the CannaCloud canister.
Then, press the large button on the front of the device, and in 60 seconds you have 15 minutes worth of vaporized medicinal marijuana.
There is no rolling of joints, no packing of bongs, nor any stuffing of pipes. The CannaCups remove all need to touch cannabis, and also helps to dispense an equal dosage. Only a couple states have implemented laws regarding THC content, and those are regulated to edibles only.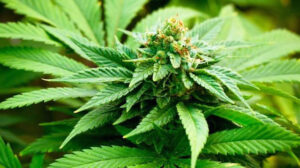 There really aren't any standard labeling procedures for content of smokeables. Because of this, CannaKorp may very well introduce a level of consistency the medicinal marijuana industry has never seen before.
"When you pick up one of the pods, you're able to read the brand, strength, and strain. Every time you do it, it's going to be the same," Manly told Tech Times. "We'll be working with testing labs, so that we'll be the consumer's best friend in this industry."
Each CannaCup contains 0.4 grams of marijuana, which is about what you will find in a pre-rolled joint.
So what will this device cost? Set for it's release to the public in late 2016, the CannaCloud will cost about $149, and each CannaCup will be around $9.99.
My only concern for this is, while the company mentions their CannaCups are "environmentally sealed," there is little more information to find on the subject. The K-cups for the Keurig machines were well-known for their footprint left on the environment due to their plastic material and inability to recycle them. Hopefully there will be a better plan implemented for the CannaCups.
By Raven Fon