[shareaholic app="share_buttons" id="5111570″]
Hidden deep within our past, lies a secret that has been long forgotten. There have been various organizations throughout history that have protected its secret, The Masons for example have done just that. What are we talking about?  It's the ancient secret of the Flower of Life.
The Flower of Life is one of the fundamental geometries that consciousness creates through. Please understand that Consciousness itself is not the Flower of Life, but rather, the means by which it creates.
With the awareness of what these geometries mean, we can recognize that our bodies too are manifested from this most basic pattern, and that we are the creators that made us this way. Everyone, everything is connected, and when you can see it in you… You see it everywhere.
If you'd like to learn more about the Flower of Life and Sacred Geometry, please check out this advanced course that I recently put together. It's a free article with an immense amount of information all about the flower of life.
~ ~ ~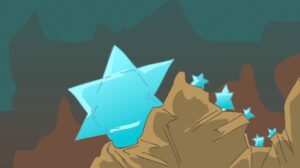 I'd like to share another resource with you today which rocked my world and completely changed my life.  In fact, it is THE BOOK that most of Season 1 of spirit science was based on, and the greatest resource i have found to date with all of this information. I've probably told you about it a thousand times before, but I'm doing it again because it's such an incredible book.
It's called "The Ancient Secret of the Flower of Life", and it's insights are valuable and mind-blowing. I highly recommend it, you'll never read another book like it.
Through this book, Drunvalo Melchizidek chronicles his experiences through the past 50 years of his life researching consciousness, ancient civilizations, ET's, hidden technologies, and the human energy field known as the Merkaba.
In addition to that, he also shares his understanding of how to cultivate the human energy field in a state of awareness to become more aware, more conscious, and grow even more as a being. You can tell I really love this book, I talk about it constantly! :P
Links and Sources
Dolphins Demonstrate the Flower of Life in action
A Spirit Science advanced Course on Sacred Geometry