In life, we tend to gravitate towards things that we like and avoid things that we don't. While this is usually an instinctual thing that can help keep us alive, there are fundamental lessons in both the things we avoid and the things we are drawn to.
When I was first introduced to spirit animals, I assumed mine would be my favorite animal. I later found out that this isn't always the case. Our spirit animal is a symbolic representation of our life that has certain behaviors, tendencies, and patterns that we can learn from in order to better understand ourselves.
Finding Your Spirit Animal
That is why it was suggested to me that perhaps the spirit animal that would serve my growth the most was an animal that I was afraid of. Now there are many reasons why we may be afraid of an animal.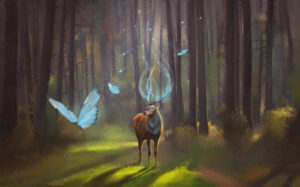 Perhaps you walked into a large spider web as a kid, were bit by a dog, or in the case of batman; had a negative experience surrounding bats.
Whatever your experience, there is typically an animal that makes your hair stand on end and all of your senses turn on, making your very alert when you suspect it might be around. Continue reading →