What are the true origins of humanity?
There are so many ancient artifacts from the past that still perplex us today. How did ancient civilizations create such intricate and advanced technologies? There are so many mysteries surrounding humanities past that we are finally becoming aware of. There seems to be a lot more going on than meets the eye…
Here is a list of some of the most amazing discovery's to date!
1: The London Artifact-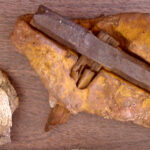 This artifact is speculated to be so extremely old that part of the wooden handle has turned to coal. Coal is known to take millions of years to form, so then how is this possible? How old could this strange artifact actually be?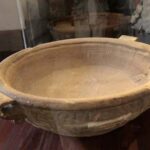 2: The Fuente Magna Bowl- This is one of the most controversial artifacts in South America. It is a large stone bowl, similar to a container for making libations, baptisms or for purification ceremonies. Found by a villager near Lake Titicaca, the engraved writing lining the bowl is thought to be Sumerian!