This amazing, aromatic herb is native to areas around the Mediterranean and the Near East. Related to parsley, dill and carrots with a taste like licorice. The entire plant is edible including the bulb and seeds.
Fennel has been used for a wide range of issues such as low libido, backache, appetite loss and it's even a nature treatment for colic in babies. Fennel is also well known for its ability to remedy gastrointestinal issues and even used topically to treat snake bites!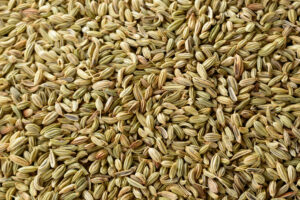 Ancient Chinese medicine used Fennel for a many things, appetite stimulation, breast milk flow, congestion and conjunctivitis to name a few.
If you aren't growing your own Fennel, just remember it loses flavor fast and is best eaten right away after purchase. Store your dried fennel seeds away from light and moisture in an airtight container and they can last up to six months.
Fennel can offer you many important nutrients like vitamin C which is very important for a happy and healthy immune system, it's an excellent source of fiber, potassium and folate and its unique phytonutrients combination includes rutin and the flavonoids quercetin.
 3 Awesome ways to incorporate fennel into your diet
Tomato Fennel Soup
This soup is delicious and simple to make – Sautee some chopped fennel, garlic and onion in a pot for 5 minutes, add 2 cups of chopped up fresh tomatoes and about 3 cups of water (add more or less depending on your preference).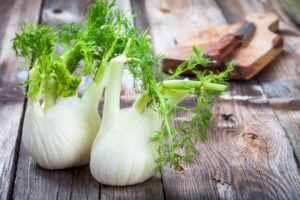 Simmer covered for 40 minutes and then blend.
For a creamier soup just add some heavy cream before serving.
Apple Fennel Salad
Toss together 1/2 cup thinly sliced fennel, 1/2 cup sliced celery, 1/2 cup of halved red seedless grapes, 1 Red Delicious apple peeled, cored and chopped and 1/4 cup toasted chopped walnut.
Fennel Seed Chai
In a saucepan on high heat, boil 2 cups of water with 1/4 teaspoon of fennel seeds, a 1 inch piece of peeled and lightly crushed ginger and 6 crushed green cardamon pods. Lower the heat and allow to boil for another minute then add half a cup of milk and bring back to the boil, remove from the heat and add one teabag (or loose tea if you prefer) of black tea. Pour through a strainer and serve! Add honey or sugar to sweeten as desired.
Interested in growing your own fennel? Check out the video below to get started!
H/T: Dr Weil Blog