Love has no limit, no shape and no condition. If we could understand this, we wouldn't have the need to buy chocolate ice-cream and watch sad love movies while we sit wallowing in self-pity.
The most fatal relationship killer goes by the name, attachment. This nasty little thing disguises its self as love at first and later becomes jealous and needy.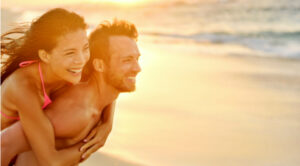 You see, attachment is also known as co-dependency, it makes us believe we cannot live without the person we love. And this puts both them and us in a dangerous cage. When being so deeply "in love" we forget about the importance of ourselves and our needs because the sensation of pleasing our loved ones feels so good.
When we love unconditionally, the pains of attachment can't affect us. Loving unconditionally is the acceptance of all that is. When we can't accept someone for everything they are we start to try and change them and we convince ourselves that we know best. This is often the start of toxic relationships.
Keeping pure love from turning into attachment isn't easy, but here are 3 of the best kept secrets to realizing before it's too late, with one extra – to conclude it all.
1. Ask yourself what you felt the first few days after meeting your loved one. Continue reading →