Harvard University has revealed a shocking study showing that over 6 million American people are in fact drinking tainted water filled with industrial chemicals in highly unsafe levels, these chemicals are also linked to Cancer and other serious health issues.
Polyfluoroalkyl and perfluoroalkyl substances, or PFAFSs, found in the public drinking water were found to often exceed the governments recommended safety levels.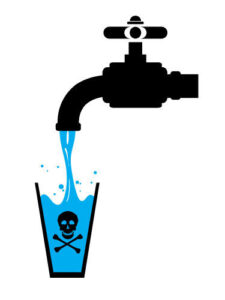 If you are wondering where else PFASs are found, look no further than your own home! You'll find them in food wrappers, non-stick cookware and firefighting foam.
An increased risk of hormonal disruption, high cholesterol, obesity and cancer have all been linked to long term exposure to these chemicals.
People should avoid drinking unfiltered tap water completely, as water from all over the US is heavy metal and toxin contaminated.
36,000 samples of drinking water were collected from all parts of the country between 2013 and 2015, Xindi Hu and colleagues have examined and screened these samples to find any presence of the 6 types of PFASs.
They also looked at places these chemicals were used, sites such as PFASs industrial plant manufactures, airports, military baes and wastewater treatment plants.
What the reaserces noted was that these sites and plants could contaminate groundwater due to discharges, as PFASs cannot be removed from wastewater as there is no standard method of doing so. Sludge produced by these plants is also sometimes used as fertilizer which is another way ground water could be contaminated.
That said, The number of people exposed could be higher than 6 million as the government PFAS data for drinking water levels isn't available for nearly a third of the population (+- 100 million people)194 out of 4,864 water supplies across the 33 US states were found to have detectable PFASs levels and 66 of these water supplies serving 6 million people had at least one water sample showing and exceeded amount of PFASs, the safety limited set by the EPA is 70 parts of PFASs per trillion (ng/L).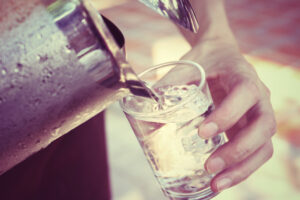 The highest levels by state included Pennsylvania, Ohio, North Carolina, Alabama, Florida, New York, Georgia, Minnesota, Arizona, California, New Jersey, Massachusetts and Illinois. Of course, the higher levels of contamination was detected near wastewater treatment plants, military bases and industrial sites.
Elsie Sunderland, the studies senior author and associate professor at the Harvard Chan School says that PFASs are potent immunotoxicants in children.
Unfortunately, without having your water tested, you won't know what sort of levels you and your family are being exposed to through drinking water. Even having your own well might not help you stay safe thanks to the increased fracking activity near you or use of PFAS containing products near your home, these could still contaminate the ground water you use.
If you'd like to have your tap water tested, CWC Labs is internationally accredited and trust worthy. They provide water and soil testing sample kits that you can purchase online at CWCLabs.com
CWC Labs is an internationally accredited and trusted laboratory that provides water and soil testing services via sampling kits available online.
H/T: Natural News