"It is the very error of the moon. She comes more near the earth than she was wont. And makes men mad."
—William Shakespeare, Othello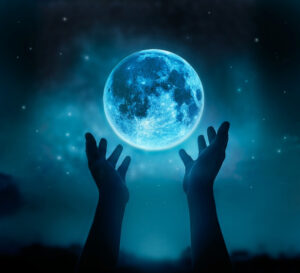 All throughout history the moon has been linked to all kinds of human behavior. Especially when it comes to the full moon.
Did you know that the etymology of the word 'Lunatic' comes from the Old French word 'lunatique', which evolved from the Latin word lunaticus and from the other Latin word luna or 'moon'? It stemmed from the belief that changes of the moon caused intermittent insanity.
And to some degree, many people still believe it does. Hang out around a hospital or a police station for long enough and you'll see what I'm talking about. Whenever there's a full moon, they tend to increase the amount of staff on hand, and for good reason. Things just tend to get a little crazier when the moon is at its fullest.
Most scientists are still quite skeptical since they still haven't quite figured out how  or why that happens, but you don't have to spend much time looking around to see that humans are definitely being affected by something.
Regardless of the cause, some people have been able to notice specific patterns in the phases of the moon and human behavior.  Sometimes even closely enough to determine how the majority of people may respond to the specific energies of the upcoming full moon tomorrow night.
A Capricorn Full Moon –
In the night between 19 and July 20  the Moon reaches 27 ° of Capricorn and is aligned in opposition with the Sun at 27 ° Cancer.
A Full Moon is a time of culmination, romance, fertilization, and relationships. The Cancer-Capricorn polarity concerns the balance between the private life, domesticity, the need for a home base, and nurturance (represented by Cancer) versus the public life, career, reputation, and accountability (represented by Capricorn).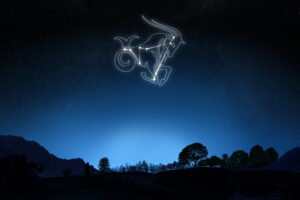 In some ways, this polarity deals with the balance between unconditional love and conditional love. Cancer encourages us to value our home base and our roots, while Capricorn persuades us to consider our sense of duty and responsibility along public or professional lines.
Cancer represents the origin, and Capricorn represents the goal. Neglecting either end of the axis will surely backfire on us. Ideally, a balance should be found between the two energies, and this is what the Full Moon invites us to do. This Full Moon is about balancing our commitment to our career and families.
All may not be as they appear with Mercury and Neptune forming a quincunx today. There can be uncertainty and indecision now, as it can be difficult to draw upon intuition or to combine logic and intuition in a cohesive manner. Alternatively, the tendency to daydream can be high, and often at the expense of productivity and clear communication.
It is important to note that a Capricorn Full Moon – as it represents a time of needing to strictly control the emotions- can also be a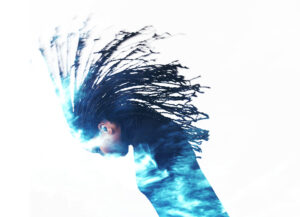 time of depression or even despair for folks already so inclined. This may be the case here too, but it's not the rule for everyone.
Those people who've had their emotions constantly wound up from this years intense space weather can benefit a lot from getting
their emotions under control.
Emotional responses are not right in every situation, and with the complexity of the sky during the Full Moon I'd say it's very true here.
And, again, the Moon always benefits from an aspect from Jupiter. The orb is too wide to really lift spirits but hopefully is enough to keep the bottom from falling out for anyone. While not impacted by the Full Moon, there will still be a bright and happy Mercury-Venus conjunction in Leo in the sky, adding fun and flair, if only in the background.
The cardinal T-square and the harmonious flow with Mars in Scorpio will keep a lot of people energized and driven and determined so that they don't have time to feel bad, they've got important stuff to do here. This drive is another reason why keeping overwhelming emotions out of the mix can be a good thing. (Do watch for temper flares and arguments, though!)
How you can make the most of the Full Moon Energies-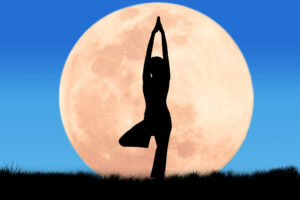 Spending time in nature, doing yoga, meditating, and exercise support our ability to shed external influences and get to the heart of what we want to create. While the earth basks in these energies, it may be a good idea to spend your time with
Essential oils are another tool that help us find balance and support our growth and evolution. They hold a consistent vibration that supports our body's chemistry and restores balance. With the Capricorn Full Moon use essential oils such as:
– Frankincense – supports the masculine energy, spiritual awakening and connection, and reveals inner truth
– Sandalwood – supports over thinking things, enhances spiritual devotion and aligning with Divine will
– Clary Sage – opens the soul to new possibilities and experiences, opening creative channels and clearing emotional blocks
– Myrrh – enhances the ability to feel safe in the world, connected with Mother Earth, and trusting and feeling secure
Many thanks to Cafe Astrology & Clarissa of Viva Combusta for their wonderful and greatly appreciated insight!
For more information on the full moon, be sure to check out Clarissa's article on  Viva Combusta!