Relationships can be hard to define. What does the word "relationship" (which is so much more than just a word, hopefully) even mean?
According to google, a relationship refers to "the way in which two or more concepts, objects, or people are connected, or the state of being connected". Another definition is "the way in which two or more people or organizations regard and behave towards each other". Relationships are how people relate to each other as well as what they relate with each other.
A wise person once told me that for a relationship to be successful, both partners want to foster their own growth in the ways they desire or require.
I don't know where you are in your journey of love. Wherever you may be, relationships are not only a hot topic in media and pop culture, but are also a medium through which we can learn deeper truths about ourselves, each other and the complexity of the human condition.
In our current world, relationships aren't as long lasting as they were in the past, and that can be for better or for worse. However, I suspect that most of us at some point in life do want to experience the closeness and other benefits of a long-term relationship. The problem is, the current climate is making that more difficult.
Technology, media, amongst other factors, isn't giving us much room to practice patience, and other qualities needed in a successful relationship. There is so much we can learn about relationships, and here is a short list to get us thinking.
Practice love daily.
Often times, we perceive love as just a feeling. However, love is more than just that.
Love also consists of action. When we consciously take steps to let the other person know we value them, we feed the love that we share.
    2.    Share common values, yet encourage and respect each other's differences and Individuality. 
We need some way to connect and feel some level of safety with each other. Common values allow us to do that, while also decreasing misunderstandings. However, we are all Individuals on our own unique journeys, with our own unique histories and personalities. Understanding, appreciating, celebrating and learning from both the similarities and differences is very powerful and needed.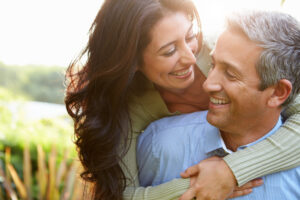 3.    Deal with conflict as mindfully as possible, and forgive one another.
We are all humans and we can make errors, or fail to understand each other at times.
Being mindful of trying to manage our emotions in such times really helps. Sometimes it helps to take a break and address the issue when both people are feeling more grounded.
   4.    Communicate your needs and desires to your partner.
Sometimes we assume that what is obvious to us must be obvious to them too, or that they should know by now. However, that's not the case a lot of the times. Take time to clearly communicate your needs and desires to your partner, and ask them to do the same.
    5.     Want for them what you want for yourselves.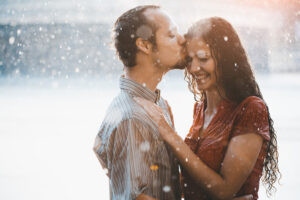 This means how we want our partners to care about our needs and desires, we want to care about their needs and desires with equal care.
   6.     Take responsibility for our own emotions, and also be caring and considerate towards each others.
We are all ultimately responsible for our own emotions. We can use conflicts, hurts, and other feelings as a way to better understand ourselves. At the same time, we want to be kind, understanding, and play our role in supporting our partners deal with their stuff, and receive that support back.
   7.     Be mindful of the trust.
Take care of the trust and honesty in a relationship. Without that, relationships can become a difficult mess with a shaky ground. Learn to trust one another as well.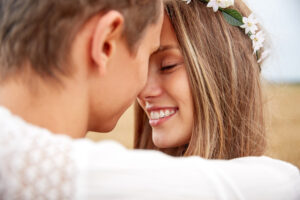 8.     Put growth before all else.
This one can be tough to understand. It doesn't mean we don't commit to one another,   or think in the long-term. It means that we value growing mentally, physically, spiritually, and emotionally above all else. We make a conscious effort to do that, and support each other in it too, no matter where that may lead.
I leave you with a gift which explains these concepts beautifully. I hope it will serve you like it is serving me on my journey.
The Hearty Soul is the #1 source of natural health information on the internet. With healthy recipes, natural remedies, and the latest studies, we enrich our readers lives and help them along on their path to wellness. Learn how to unlock the healing power of superfoods with our comprehensive ebook (free for a limited time only!).
Sources:
http://www.mindbodygreen.com/0-21277/the-4-qualities-of-a-conscious-relationship.html
http://www.katsandogz.com/onmarriage.html
http://soulspottv.com/blog/5-qualities-of-a-conscious-relationship/
http://happyhealthyloving.com/conscious-relationship.htm
https://www.google.ca/?gfe_rd=cr&ei=ro1tV-m2LKGC8QfcjpbQBQ#q=define+relationship