Understand time, fate, choice and destiny and how they apply to our spiritual growth.
Time
Time is a geography – it's a place or space in which events happen.
If time as a space didn't exist, we wouldn't have the space in which to experience events as individuated or separated. So time gives meaning by giving space around an experience, and creating isolation in which you are able to experience that feeling or emotion.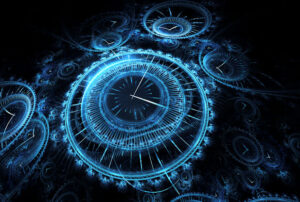 The removal of the space of time would cause a collapse of all the separated events into ALL-that-is, which would mean that they would all happen at once, and they'd already be over.
To help you understand this, it helps to work with the concept of eternity as it is taught in texts like Kabbalah and A Course In Miracles.
Eternity is NOT a measure of time – eternity exists outside time. It is eternal changelessness, or the absolute absence of time and separation.
Time is a mechanism that enables you to see and measure change – eternity is changelessness and already completed unity, the expression of self as ALL-that-is.
Fate, choice & destiny
So the best analogy I've found for time, fate, choice and destiny combined is to think of it all like a roleplaying video game.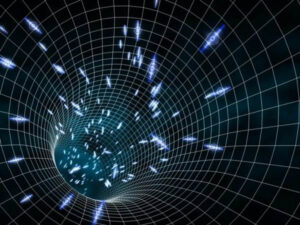 Each lifespan is programmed like a character in the game, so there's a path you follow, but you have a choice of actions and the route you take. It doesn't matter which direction you go in either, because every possibility of every choice has already been programmed into the character or lifespan.
As you make your choices as you go along life, they attract certain energies to you, because all your fated spiritual experiences are already lined up and waiting in a row for you to experience across your lifetimes. The energies you attract and amalgamate into yourself will draw the next best fated spiritual experience into your reality now.
So yes, there are fated experiences, but these are actually staggered across the full span of all your karmic lifecycles. By attracting different energies towards you, you can speed up the movement of these fated spiritual experiences towards you.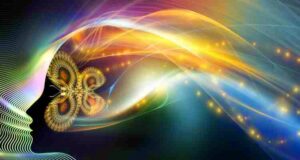 This then enables you to move through a number of your incarnations' lessons rapidly in a single lifetime. It's also where the feeling of feeling like a new person, or that you've started a whole new life, comes from after spiritual breakthroughs. You have literally 'unlocked' your next spiritual life with the energies you've integrated.
Choice comes in that you can choose the order of the lessons, which path you will follow and whether your experience is positive or negative.
In fact, it doesn't matter which path you choose because they are all already programmed into the system, so whichever you path you choose will just determine which fated spiritual lessons you unlock next for yourself.
About Chemory Gunko:
When we work together on an issue that you're facing, I help you shortcut the growth and healing cycle so that you feel relief much more quickly – within days usually. Basically, we can change the way you feel about anything, helping you to find real mental, emotional and spiritual relief, permanently.
Visit my website to access free and paid coaching tools and resources, innovative free online diagnostics and tools, eBooks, giveaways and more: Life Coaches Toolbox