John Hopkins University of Medicine has recently published a study providing insight into the benefits of mediated doses of Psilocybin, the active psychedelic chemical found inside of Magic Mushrooms.
The study came about from the question "What is the Right Dose?", after observing many unique studies around the world describing the benefits of Psilocybin, and also many accounts of "Bad Trips". This study goes into the specific dosage which creates lasting spiritual awareness and positive transformation in the user!
During the study, the participants were encouraged to be blindfolded in a laying down position, as well as wearing headphones and being as completely relaxed as possible.  None knew how much of a dosage they were getting.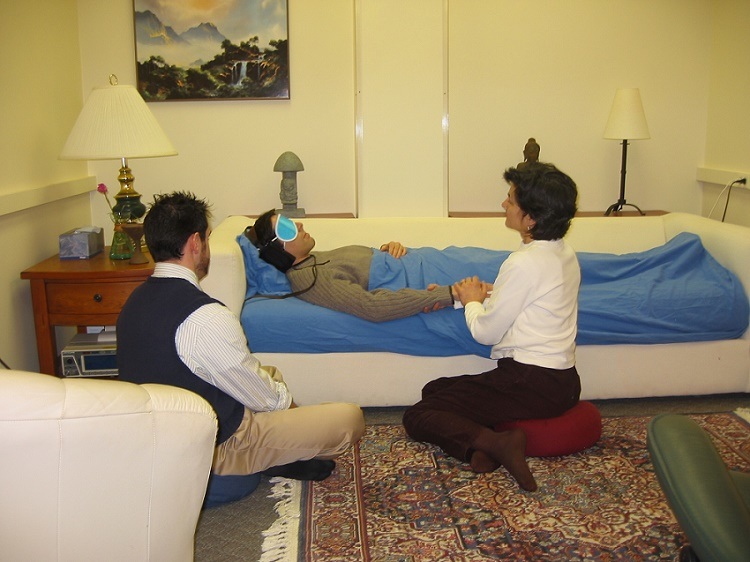 What was discovered was that higher doses correlated with more positive effects and that out of all of the participants, 78% of them reported having experienced one of the top 5 most spiritual experience they ever had in their lives – despite reports that anxiety, fear, and stress also increased six times during the period of ingestion.
The doses then decreased from there, going from 20mg down to 5. At these levels, they only had 1 volunteer reporting any sort of negative experience, and ALL volunteers reporting positive experiences. Even at the lowest level, it was still demonstrated to have noticable, lasting effects – so much so that the family and friends of the participants noticed positive changes in their personality.
"We seem to have found levels of the substance and particular conditions for its use that give a high probability of a profound and beneficial experience, a low enough probability of psychological struggle, and very little risk of any actual harm,"

Roland Griffiths, PhD.
Now, this study has actually been going on for some time, because a followup 14 months afterwards resulted in 94% of everyone who went through this experiment still claiming that this was in their top 5 most spiritual experiences of their lives.
Personally, i'm thrilled that John Hopkins university is continuing to look at and unlock the potential of Psilocybin! There is so much we don't know about reality, and these seemingly magical hallucinogen has been known to help quit smoking, heal the body, and transcend time and space itself.
What will we learn next?!
Stay tuned!
With love,
Jordan Pearce
Source – Minds.com and:
Griffiths, Roland R., Matthew W. Johnson, William A. Richards, Brian D. Richards, Una McCann, and Robert Jesse. "Psilocybin Occasioned Mystical-type Experiences: Immediate and Persist." Ing Dose-related Effects. Psychopharmacology, n.d. Web. 10 Feb. 2016.Griffiths, Roland R., William A. Richards, Una McCann, and Robert Jesse. "Psilocybin Occasioned Mystical-type Experiences: Immediate and Persist." Ing Dose-related Effects. Psychopharmacology, n.d. Web. 10 Feb. 2016.Ridden, Paul. "Johns Hopkins Study Finds Psilocybin Dosage 'sweet Spot' for Positive and Lasting Effects." Johns Hopkins Study Finds Psilocybin Dosage 'sweet Spot' for Positive and Lasting Effects. N.p., n.d. Web. 10 Feb. 2016.Council on Spiritual Practices: Psilocybin http://csp.org/psilocybin/