Denisova Cave is located deep in the  Bashelaksky Range of the Altai mountains, Siberia, Russia. This mountain range is well known for the discovery of the 'X woman' and well preserved remains of now extinct animals. The year long ambient temperature of the region is a chilly 0 degrees. This temperature work to preserve bio material for thousands of years.
Archaeologists have found evidence of a group of humans that don't fit into the Neanderthal or modern human DNA by at least 202 genetic markers. This race has been dubbed, Denisovans (Denisova hominins).These people lived around 600,000 years ago and are believed to be nomadic. Evidence was found from their name sake's cave that leads us to believe these people were ingenious craft workers. Little is known about their physical features.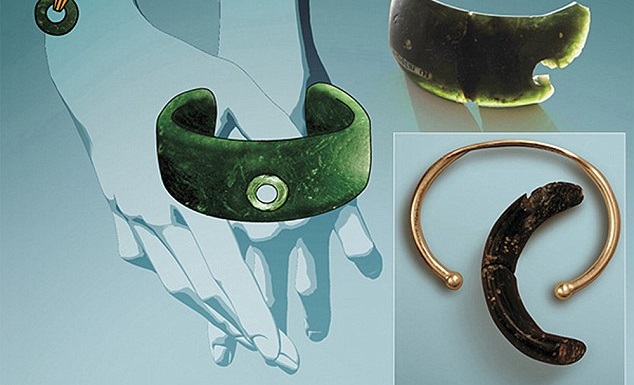 A finger bone of a seven- or eight-year-old Denisovan girl was found near bracelet fragments. While a lot of information was gathered from the finger segment, it was the craftsmanship of the bracelet that caught specialized interest. The stone showed a level of cutting and polishing that was 1,000s of years ahead of its time. The stone was not indigenous to the find site, it would be naturally found 150 miles away.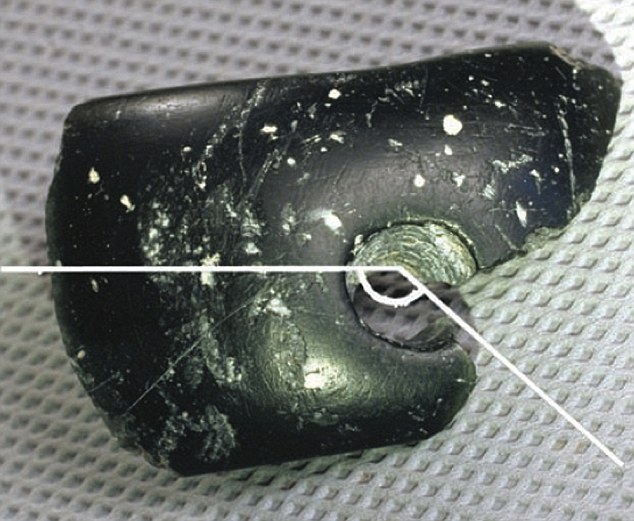 The stone was well polished by an unknown method, in fact it was still shining when the expedition team found it. While found in fragments, it has been recreated visually. worn around the wrist there was a strap that held another piece. The strap was wrapped through a hole in the stone. The manner that the hole was made is also a mystery. It is made with a precision that again wasn't thought to exist until much later.
The bracelet's current home is the Museum of History and Culture of the Peoples' of Siberia. More study is necessary to unravel secrets about the little known Denisovan people. For now though, speculation is high as people quest for answers.