If you read my last post, or are familiar with the subject, you'll know that observation is crucial in permaculture; because of its great importance, that's where we're going to start today.
The designer is the recliner.   Finding a good sit-spot.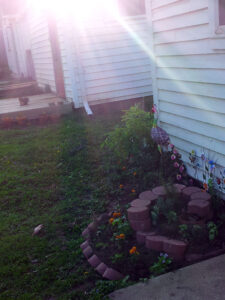 The first thing you should do is get your mind right…  To do that, you should find a good sit-spot.  It might sound simple but the sit-spot is crucial for a couple different reasons.
First, you get the obvious benefit of relaxation; being in nature is a meditative and healing experience.  Second, nature can teach you a lot of things about your environment, even yourself.
My sit-spot is right outside my back door.  I make it a point to go outside every day and become absorbed by the natural world around me.  It has been cool to implement some of the stuff I'm learning in my permaculture class and see nature doing the things my teachers described, there is something truly magical about the process.
Continue reading →