For some, reading people accurately is a gift they already possess. For others, it is something that needs a fair amount of fine-tuning. Several factors contribute to our perception of others, and knowing the cause for our distorted readings, will undoubtedly assist in making them more precise in the future.
Emotional intelligence is something which we grew up learning to strengthen, or to stunt. If you were told not to cry as a child, or taught to negate your own emotions with responses like "I'm fine," you are prone to be less receptive to others' emotional state than someone who grew up discussing their feelings.
David Caruso, PhD, a well-known psychologist, Assistant to the Dean at Yale University, and co-author of the Mayer, Salovey, Caruso Emotional Intelligence Test, says being taught to hide the very thing which makes us human can have disastrous effects later-on in our adult life.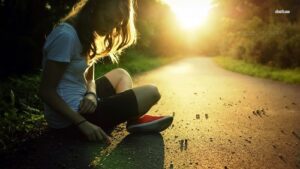 The things we consider day-to-day activities can also affect our ability to accurately read others. A recent study published in Computers in Human Behavior explains what happens when we remove screen-based media and communication devices from our lives and replace them with physical, and personal connections instead: Continue reading →