The words you choose to use can literally change your brain.
Dr. Andrew Newberg, a neuroscientist at Thomas Jefferson University, and Mark Robert Waldman, a communications expert, collaborated on the book, "Words Can Change Your Brain." In it, they write, "a single word has the power to influence the expression of genes that regulate physical and emotional stress."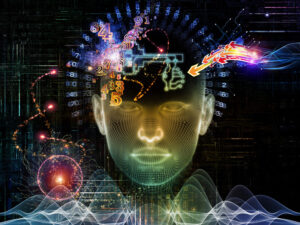 When we use words filled with positivity, like "love" and "peace", we can alter how our brain functions by increasing cognitive reasoning and strengthening areas in our frontal lobes. Using positive words more often than negative ones can kick-start the motivational centers of the brain, propelling them into action.
On the opposite end of the spectrum, when we use negative words, we are preventing certain neuro-chemicals from being produced which contribute to stress management. Each and every one of us are initially hardwired to worry; it's how our primal brain protects us from dangerous situations for survival.
So, when we allow negative words and concepts into our thoughts, we are increasing the activity in our brain's fear center (the amygdala), and causing stress-producing hormones to flood our system. These hormones and neurotransmitters interrupt the logic and reasoning processes in the brain and inhibit normal functionality. Newberg and Waldman write, "Angry words send alarm messages through the brain, and they partially shut down the logic-and-reasoning centers located in the frontal lobes." Continue reading →