The colours in our surroundings can have a tangible impact on our mood, emotions and personality. Have you ever noticed how your feelings might change when you enter a light blue room, versus a dark red one? There is a science to how colours affect us.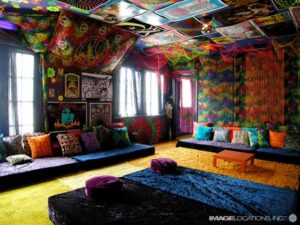 Every room in your house can introduce positivity and overall good vibrations- if they are painted with colours that evoke healthy responses.
To better understand which colours are most beneficial in which rooms, you must first identify the room's primary function.
After you've decided if this room will be for relaxation, entertainment, or several other options, you can move on to choosing a colour that fits your personality and will create the space you desire.
I'm going to explain what rooms do better with which colours, and why.
Kitchen
The kitchen can be a lively room with lots of activity and movement, depending on how frequently you cook and how often you have guests. Colour analysts suggest painting your kitchen red, orange, or yellow.
The colour red is known to trigger the appetite. So, if you're on a diet it's probably best to avoid this one.
Orange is an energetic colour and helps to raise vibrations.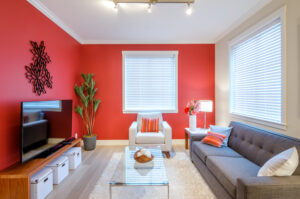 Yellow is a great colour for smaller, open-spaced rooms. It brings joy and happiness, and reminds us of the warmth we feel from sunlight.
Living Room Continue reading →