Imagine you are looking out of a window at a busy road with countryside in the background. When I do this exercise with someone I tell them that this is their mind. There goes a car (thought), you see a cloud passing slowly (an emotion), a tree is blowing in the wind (a feeling), all passing through the scene (your mind) at different speeds.
We do not choose for a particular car (thought) to come into our minds, it just appears and then it is up to us to decide what we do with it. For the untrained mind, the thought takes control. The 'car' drives us 'round the block' of our minds, entertaining us with negativity, anger, pain, regret and/or sorrow. It is when this is happening, that we are truly locked into an invisible prison that all of our senses are oblivious to.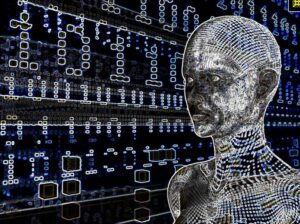 We do not choose the majority of thoughts that come into our heads. The only choice we have is what to do with that thought once it is there. To tell yourself not to think about something is still resisting and in turn, gives that thought life. Not thinking of pink elephants is a prime example.
The trick is to simply observe and purge. 'Oh, I'm thinking this negative thought, that's ok, it is not mine, and now I choose to let it go.'
Negative attachment is still attachment!
I discovered that by using the words 'I don't know' to EVERYTHING that came into my head be it thought, song, discussion, argument, anything… that my mind eventually quietened. At the beginning was resistance. My brain double and trebled the amount of noise, and in turn, I had to use 'I don't know' in excess of 100 times a minute! But eventually things just calmed, the frequency of thoughts and songs etc became less as I worked toward a lasting quietness. Continue reading →