This Friday's lunar eclipse has two important themes behind it: truth and creativity.
Let's get right down to it, shall we?
This lunar eclipse is a powerful one, and is going to release some painful emotions for many of us. All full moons hold energy relating to relationships, and this one isn't going to be any different. Whether it has to do with the relationship with ourselves, or others, this eclipse is going to give us a little clarity and insight.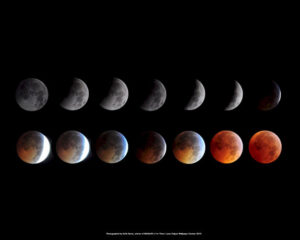 You know that baggage you've been carrying around for the past few months? It's all about to come to the surface, so get ready.
When this happens, it is important to remember that you are seeing all of this come to light for a purpose; you can only determine which thoughts are helping and which ones are hurting, if you acknowledge them first. So yes, it might be a painful time wrought with frustration and anger, but there is a reason for everything.
Since this lunar eclipse encompasses the energy of truth, you can expect all those feelings and emotions you've been ignoring to rise to the surface. Pushing aside those things in your life you really should've been paying attention to? Well, it's all about to burst forth into the spotlight.
Of course, going through the process of all those emotions, and facing those things we have hidden away from can be painful. But you're strong enough to handle it. You're strong enough because you know it is what you must do if you are to expand your consciousness and attain higher understanding.
If you notice something, if someone's words stand out, if you catch yourself having second thoughts- listen to these messages from the Universe. Now is not the time to ignore or shy away from what is happening in your life.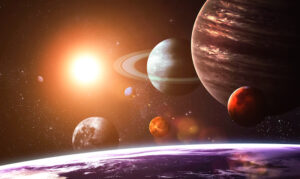 How do we handle these emotions and revelations? This lunar eclipse is in Pisces, so we're going to flourish from having a creative outlet.
Drawing, painting, writing, listening to music, building something- anything creative you can do, do it. This is the best way for you to process the energies of this lunar eclipse.
And if you're not artistic or creative, don't worry about it. We are all creative in some way, we just need to release our will and let the energies flow through us. Remember, there is no judgement in creativity, especially from ourselves.
As a side note, if you are in the shaded area of the map, i.e. Europe, Asia, Africa, and Australia, you will be able to view the eclipse. However, if you are in North or most of South America, you won't have such a great viewing opportunity. Nevertheless, this lunar eclipse will surely be felt, whether you can see it or not.