Cigarettes are one of the most addicting things on the planet – and they are purposely manufactured that way. If you're a smoker who just can't seem to kick the habit – this can help you! It's extremely difficult to quit if you're a long term smoker, especially if you get stressed easy.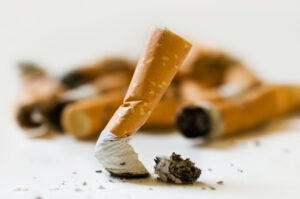 Look around, the design of our society constantly keeps us stressed, busy and demands all our energy. It seems almost impossible to quit if you live in a crowded city where people smoke all around you. Don't get down on yourself – the problem is bigger than just you.
The desire to smoke cigarettes is a reflection of the state of our world. We seek comfort in something that we know will kill us – yet it numbs our stresses. We feel like it's something we need to help center and focus our attention when we're overwhelmed.
If you're getting to the point where your body cannot handle anymore cigarettes, it's time to give this a try:
Clean and Chopped onion – 400g
Turmeric – 2 teaspoons
Water – 1 litre 
Honey to taste 
Ginger root – 1 small piece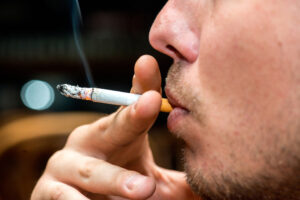 Bring a pot of water to a boil. Add ginger root and onion, then grate some ginger and toss some turmeric in. Bring the temperature down and let the ingredients boil for at least a few minutes.
The longer you boil it, the more intense and better it will work. If you're sensitive to spicy or intense flavors you can dilute it slightly.
And then thats it! Drink this mixture twice a day or after every time you smoke to help clear your lungs. If possible, try to go as long as possible without smoking and drink as much of this as you can.
The longer you give your lungs a break, the more they can heal and become stronger. Once you're finally ready to quit, keep this drink with you at all times! You can even concentrate it and take shots of it when you're feeling weak.
Try this for a week or two and feel the difference in your lungs!
Thanks to Zee News for the recipe!