Quite a bold title to an article, huh? Maybe you clicked on this because you were interested and hopeful that there is indeed a positive alliance systematically taking down the banking cabal, or NWO, as some like to call them. Maybe you already know of this alliance or maybe you do not. One thing is certain though, whether you believe it or not, this alliance is very real… and is winning.
                                                                                                       Neil Keenan
Back in August of 2011, a group of finance representatives from 57 different nations came together off the coast of Monaco to discuss setting up a new global financial system as a way to bring down the NWO. Countries represented included Russia, China, Switzerland, The Netherlands, Brazil, Venezuela and many others, including various large power players; such as the positive faction (non-NWO) from The Pentagon and CIA.
Interestingly, Neil Keenan was also the man who set this meeting up, which some have called the Monaco Accords. No nations from the West were invited as almost all of them were taking orders from the NWO.
In fact, this meeting was so important that Blackhawk helicopters soon came up on the yacht (where the meeting was being held) and attempted to use electromagnetic pulse technology to spoil the party. Shortly after that, French fighter jets flew over the Blackhawks and gave them a warning to leave. These French fighter jets were helping to protect the alliance and this game-changing meeting.
Alongside Neil Keenan, Vladimir Putin is also acting as an instrumental leader in bringing down this cabal. He has continuously played it cool in response to the cabal trying to start a potential World War 3. He has not fallen for the bait but has instead used diplomacy and strategic tactfulness in growing the alliance, especially in the middle east, as a way to financially, politically and militarily cut off and corner the cabal.
1. On November 9th, 2015, 
Russia announced
 that it had destroyed 448 terrorist bases in just 3 days and that only 34 ISIL/IS bases remain.
2. Then on November 16th, 2015, 
Putin announced
 to the world that Russian intelligence has gathered information that 40 countries are financially supporting ISIL/IS…with some of them being G-20 members. Keep in mind too, that he announced this at the G-20 Summit itself. Can you imagine the panic that went through the financier countries that were present at the Summit? Putin continues to send a loud and clear message: He is going to help expose and end this entire cabal-created charade.
3. On November 18th, 2015, 
Russia announced
 that it has destroyed 500 oil tankers that were illegally transporting oil from Syria to Iraq. These were ISIL/IS tankers that were generating revenue for ISIL. Their main source of funding is being cut off.
As Mohammad Ali al-Hakim, Managing Director of Iraq's al-Nakhil news agency, has said, "The end of the ISIL which has been borne by westerners is close."
Judge Anna von Reitz
On November 28th, 2015, Alaska State Judge Anna von Reitz (Anna Maria Riezinger) addressed an open letter to all federal agents, including the FBI and US Marshals to arrest Congress, the President and the Secretary of the Treasury. She goes into incredible detail on the fraud that has been committed. Anyone who reads this is sure to learn at least something. Below is the text and you can open the original pdf here. 

If anyone takes a deeper look into the geopolitical, financial and energetic happening on our world, its clear that there is indeed a growing alliance that is taking down the fraudulent banking cabal. Neil Keenan is about to open the global collateral accounts, which is indeed what all of the financial and political happenings on this planet have been taking place over– that is, the control (and attempt to maintain secrecy) over the global collateral accounts. Neil's last two updates have been very positive with much to report. 
Update 1
 and 
update 2. 
 He is about to do what JFK and Soekarno were close to completing: use of the global collateral accounts to completely transform the world for the better.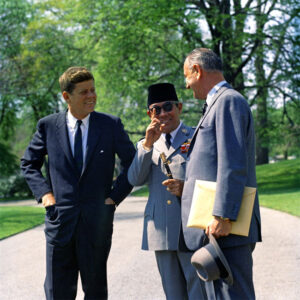 Putin and the BRICS are cornering the cabal in different financial ways and certainly politically and militarily.
We also see Anonymous (who is working with positive elements in the Pentagon) continuing their cyber attacks to expose and end the banking cabal's illusion.
Finally, we see a prominent Judge come out and call for the US Marshals and FBI to arrest members of Congress, the President and the Secretary of the Treasury. Stay tuned, the fast and exciting times still have even yet to commence as of this writing. Very good things are happening and even better things are coming for our world.