Article written by Christina Sarich and originally posted by www.collective-evolution.com
In the ancient arts of Chinese Medicine, Yoga, and Ayurveda, there was no doubt among practitioners that anger could cause a heart attack, or chronic sadness could cause dementia. It was not unusual for a master to exterminate chronic pain in different joints and muscles, or even to cure liver, kidney, or stomach diseases by addressing deeply held emotions like fear, frustration, jealousy, and anxiety.
These feats have been dismissed by modern medicine as placebo, or simply glazed over with the latest pharmaceutical prescription at most doctors' offices, but new evidence has emerged that proves our emotions directly affect our physical health.
Is Your Sadness Causing Your Symptoms?
The phenomenon of emotional health being inextricably linked to physical health has been negated by modern medicine repeatedly, with only small allowances made in integrative medicine, and extremely few studies which support this idea making their way into mainstream publications.
Nonetheless, the Pharmageddon trend plagues this country. We're quick to admit that we are depressed, too. The makers of depression drugs are raking it in, enjoying over $14 billion in annual sales, with antipsychotics remaining the top-selling therapeutic class of prescription drugs in the US. But the sick-care industry doesn't really look into how our emotions cause sickness in the body.
I'm not talking about the idea that stress can cause disease, either. Modern health practitioners have largely accepted this general fact, with stress having a noticeable affect on heart disease and obesity rates.
More specifically, what if that argument you keep having with your husband or wife is causing your knee joints to lock up, or your constant worry over finances is causing your stomach upset or your spleen to become depleted of energy, thereby limiting your body's immune response? What if your constantly aching shoulders are the body's response to years of taking on more than you should – literally bearing others' burden, or the constant itching sensation you've endured on your skin is because you've literally let someone or something 'get under it.'
The Emotional/Astral/Mental/Physical Connection
These notions are increasingly no longer just mystical theories from ancient healers.
"The nineteen elements of the astral body are mental, emotional, and lifetronic.

The nineteen components are intelligence; ego; feeling; mind (sense-consciousness); five instruments of knowledge, the subtle counterparts of the senses of sight, hearing, smell, taste, touch; five instruments of action, the mental correspondence for the executive abilities to procreate, excrete, talk, walk, and exercise manual skill; and five instruments of life force, those empowered to perform the crystallizing, assimilating, eliminating, metabolizing, and circulating functions of the body.

This subtle astral encasement of nineteen elements survives the death of the physical body, which is made of sixteen gross chemical elements." ~ Bhagavad Gita
New Scientific Proof
In modern science, they are just beginning to understand what ancient mystics and healers had detailed wisdom of. A new study published in Psychology Todayexamines how emotional trauma can be equally responsible for chronic pain as physical injury.
Dr. Susanne Babbel states:
"Chronic pain is defined as prolonged physical pain that lasts for longer than the natural healing process should allow. This pain might stem from injuries, inflammation, or neuralgias and neuropathies (disorders of the nerves), but some people suffer in the absence of any of these conditions.

Chronic pain can debilitate one's ability to move with ease, may hinder their normal functioning, and the search for relief can lead to pain medication addictions, which compound the problem. Chronic pain is also often accompanied by feelings of hopelessness, depression, and anxiety."
Epigenetics and Environment
Furthermore, modern medicine also fails to consider the latest discoveries of epigenetics. Often ignored is the fact that our environment (which largely shapes emotions) affects our DNA.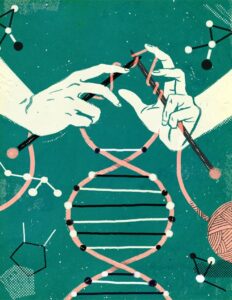 Even with billions spent on the Human Genome Projectto outline every single possible gene-controlled disease, materialist-reductionist-determinist philosophy still was no closer to understanding how perfectly good genes could turn into cancerous ones, and someone with a predisposition for cancer from several generations could overcome it simply by changing their emotional outlook.
With this new wisdom we now understand that each and every cell is like its own self-powered microprocessor. They take in signals from our subtle experience – our awe of a flower blooming, or the perfect sunset, as equally as our shame over failing a test or saying something unkind to a loved one in a flashing moment of anger.
As Bruce Lipton would explain, a cell's receptors take in, not only the elements of the physical environment (light, gravity, temperature, salts, minerals, etc.), food (nutrients, other organisms), and life-threatening agents (toxins, parasites, predators, etc.) but also joy, fear, anger, sadness, hilarity, love, hate, etc.
The Colors of Love and Healing
In ancient yogic systems, the chakras are associated with not just emotions, but color, as certain vibratory rates reflect the emotions, which correlate to a specific place in the physical/astral body.
Root Chakra or Mooladhara – Red, the color of survival.
Second or Sacral Chakra, Swadhistana – Orange, or the cooling of red, i.e. the base ego.
Third or Solar Plexus Chakra Manipura – This is the yellow color of establishing our personal will. This is where intellect develops.
Fourth or Anahata, The Heart Chakra – The Great Equalizing force of Mother Nature. Love. This is the first chakra which represents higher development in a human (or sentient) being aside from eating, sleeping, working, and procreating.
Fifth or the Throat Chakra, Vishuddha – The color blue is expressed, or the ability to communicate our heart's desires.
Sixth or third Eye Chakra, Anja – The indigo color of this chakra represents the Vibrational awareness that would connect us to higher levels of consciousness, otherwise known as the spiritual world.
Seventh or Crown Chakra, Sahasrara Chakra – The color Violet is indicated, as it vibrates on an entire different frequency than red. If someone's emotions have risen to this level, they most frequently experience cosmic consciousness, and complete healing.
We can also understood the emotions as vibrations through the visible spectrum of light:
The Visible Light Spectrum
Color
Wavelenght nm
Frequency THz
Red
625 – 740
400 – 484
Orange
590 – 625
484 – 508
Yellow
565 – 590
508 – 526
Green
520 – 565
526 – 606
Blue
500 – 520
606 – 670
Indigo
435 – 500
670 – 700
Violet
380 – 435
700 – 789
These scientific findings also would logically explain why green spaces heal us, or we 'see red' and revert to our most protected, contracted, egoic self.
In the case of being surrounded in green – aside from providing a more oxygen rich environment, sitting in a park or taking a stroll among trees and flowers after a stressful day has been proven to lower blood pressure and heart rates, as well asreduce levels of cortisol. A Dutch study surveyed over 4,500 people enduring stressful life events, including the death of a loved one, serious illness, or financial hardship, and the ones who lived within 3 kilometers of green space reported higher levels of well-being and fewer health complaints in the face of their struggles than those who lived elsewhere.
Referring back to Dr. Babbel's findings, "Often, physical pain functions to warn a person that there is still emotional work to be done, and it can also be a sign of unresolved trauma in the nervous system."
Bingo – this is what (Ancient Chinese Medicine) ACM, and Yoga have been trying to tell us for centuries.
Here are how different pains in the body correlate to different emotions according to the study, but also corresponding to more ancient wisdom: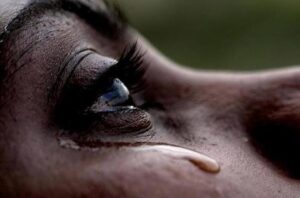 Pain in the Head is a sign that you are overly stressed with day-to-day occurrences. You are likely an intellectual and 'think' too much. Have more fun and let go of the day's responsibilities. Your head will hurt less.
Pain in the Neck indicates that you may need to work on forgiving someone – and that person might even be you. You are likely holding unconscious stress concerning a job, your home-life responsibilities, or other 'burdens' that you have subconsciously agreed to bare.
Pain in the Upper Back – You are likely feeling a lack of emotional support.
Pain in Your Elbows – This kind of joint pain may mean that you are often uncompromising, and need to learn to 'give a little' and learn to go with the flow instead of being so rock-solid in your approach.
Pain in Your Hands – You likely need to reach out to others more, in order to fulfill your emotional needs in a healthy manner. If your 'hands are tied' that may also mean that you have dabbled in other people's emotional disturbances too often and you need to allow their pain without saving them. Try being empathetic without 'handling' everything.
Pain in Your Hips could be a cautionary message from your body that you need to move on an important decision, and stop stalling.
Pain in Your Knees can indicate an over-inflated ego. While the ego serves the good purpose of helping us discriminate between ourselves and others when we are children, it is often in need of dissolution as we grow older.
Pain in the Ankles may indicate that you are too frugal and need to live it up a bit more. Allow yourself some pleasure, and stop running so fast from love.
Pain in the Feet may indicate that you need grounding. It also means you need more joy in your life. Try something new. Consider meeting new people, or letting your 'feet do the walking' instead of your fingers. Go to a concert, or an outdoor park, and take a break from your computer. The world is waiting for you.
Photo courtesy of upnaway.com