While no two people are alike, many people who are pursuing a spiritual path end up adopting similar habits and behaviours.  The spiritually-minded tend to do things differently than the rest of the world, and their actions and lifestyle end up reflecting their new level of awareness.
When it comes to habits, being able to relate to others on a level like this is important.  It allows us to see that we are not alone on our journey, and that we aren't so "weird" after all.  It takes a lot of courage to be yourself in a world that is constantly trying to make you someone else, so it can be comforting and reassuring to know that there are millions of others out there who can relate to you.  Don't be afraid to allow your actions to be an extension of your free spirit.
Here are 10 common habits of spiritually conscious people:
1) They often practice meditation or yoga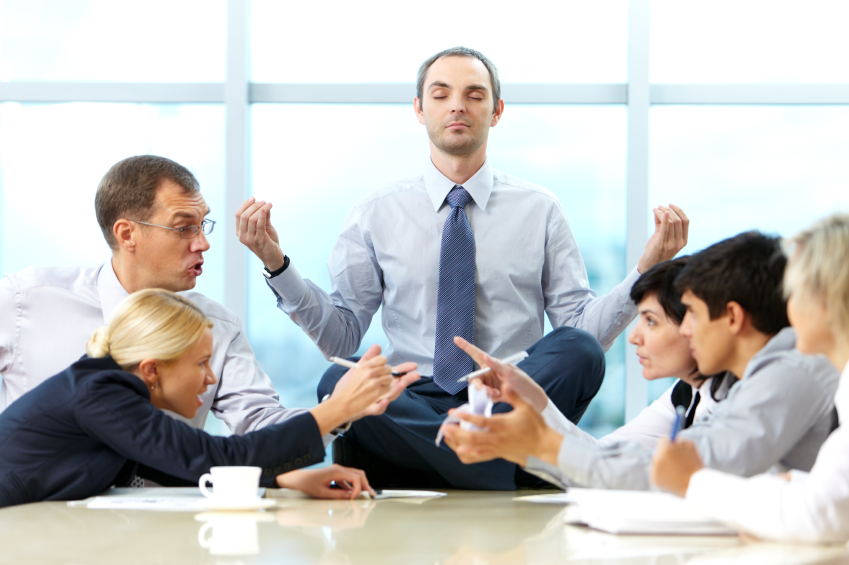 One of the most important aspects of a spiritual path is having a deep connection with the universe through one's own consciousness.  Many people use meditation or yoga to increase their sense of unity with the universe and to receive energy from Source.  Some use it to simply separate themselves from their thoughts and emotions.
It's not uncommon to see them sitting on a park bench or at a bus stop meditating.  Or maybe even at their job.  Some people may think it is weird, but for those who are pursuing a route of higher consciousness, they see them in a much different light.
2) They often have organic, gluten-free, or vegetarian diets
Many members of the global spiritual community are up to speed on current nutritional knowledge.  It may rub some friends and family the wrong way, but speaking about GMOs, the danger of pesticides, and the environmental destruction of animal agriculture is something that should be of great concern to everyone.
Spiritual conscious people may find themselves sticking up like a sore thumb when going out to dinner with their friends.  The body is a vessel for Spirit.  It's only natural to be super aware about what you put in it.
3) They typically reduce, reuse, and recycle
Another habit of spiritually conscious people is that they generally like to be resourceful out of their concern for the well-being of the Earth.  Using less plastic bags, recycling more often, and using natural cleaning products are some of the habits spiritually conscious people get in to that others may think are a bit quirky.
"Biodegradable" is a term they are most likely familiar with.  Some even go as far as to live off the grid.  I mean, who doesn't dream about having a property that is 100% self-sustained?
4) They practice gratitude
Practicing gratitude frequently is something that stems from an open connection with the Universe.  Being grateful for life on a daily basis is something that never slips the mind of who is spiritually centered.  Thanking the moon, the sun, the food you are about to eat, and the universe are things which you may find yourself doing that others may find weird.
5) They might own gemstones and crystals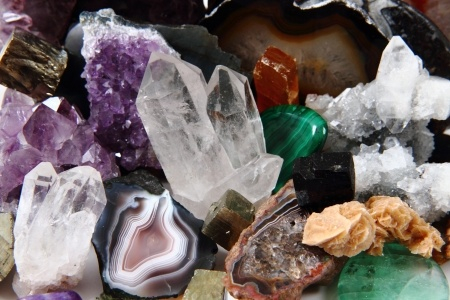 It's not unusual for spiritually-minded people to be seen wearing a gemstone like clear quartz or amethyst.  Some have geodes in their home and even carry crystals in their pockets and purses.  For quite some time, crystals have been widely accepted as a took for working with energy, and many people feel they offer them a connection with something beyond the physical.
6) They have a positive attitude
Spiritually conscious individuals have their bad days, but generally speaking, they are much more likely to spread love over fear.  They don't ignore the negative, they just choose not to dwell there.  They tend to avoid drama and fighting as much as possible.  This is why when people begin to wake up, they notice they have nothing in common with their old friends anymore.
7) They are less likely to watch the news and/or television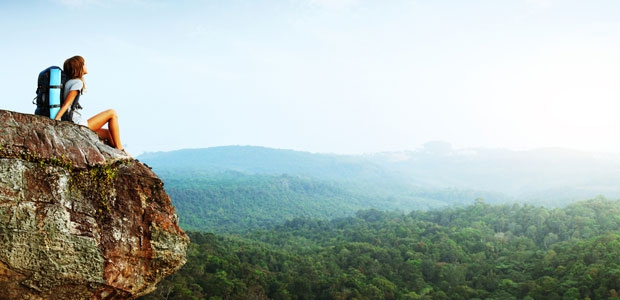 Many spiritually conscious people feel that watching television is a waste of time. Time is much better spent outdoors, reading, exploring, or researching.  It is a general belief among people who are awake that the media is a machine put in place to promote fear and consumerism.  Some people may not have cable or satellite, and some don't even own a television in their house.
8) They prefer cooperation over competition
While many people in the modern world believe we live in a "dog eat dog" world, most spiritually minded people tend to disagree and adopt a "we're in this together" mindset.  When the ego is less of a priority, competing with one another doesn't really seem to make as much sense.
It's unlikely that they will lie and cheat to get ahead.  Knowing that Karma returns to you what you give out, spiritually minded people are eager to cooperate and get along.
9) They sometimes use unusual greetings in letters, texts, and emails
"Namaste", "Love and Light", and "Blessings" are sometimes the sign-offs for people who are ending a discussion in email or letter.  If you see someone close a conversation like this, there's a good chance they are a little more activated than the average individual.
10) They usually avoid clubs and bars
Getting wasted every weekend just isn't something that interest people who are on a spiritual path.  While other people spend all week looking forward to Saturday night to get drunk and party, spiritually minded people may instead look forward to having group meditation or chanting.  Personally, I look forward to having deep conversations with good friends over some tea.
The choice of drugs also differs greatly.  Ayahuasca, psilocibin and other "medicine plants" are sometimes taken for the purpose of expanding ones consciousness, as opposed to just feeling intoxicated.  When drugs are taken, they are taken ceremonially and with purpose.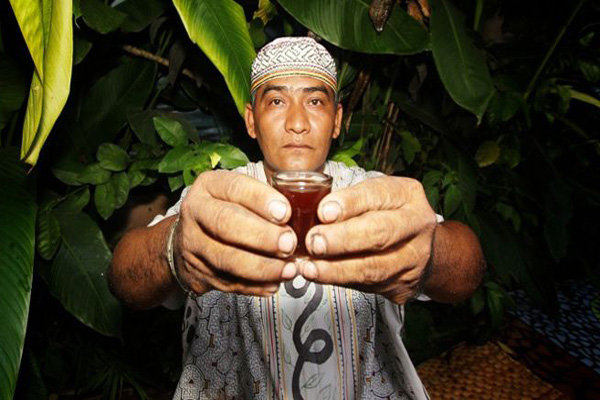 It's important to note that not all spiritual people do these things.  The point of recognizing common habits of spiritual people is not to see how many you can check off, but to allow people to see that they are not alone on their journey.  For every quirk you have that other people call you weird for, thousands of others can relate to that same experience.  You are part of an entire community, although you may not always feel like it.
Some of these habits may cause you to be ridiculed by the general population, but don't be apologetic for allowing your spirit to guide you where it needs to go.  These aren't just individual habits, but community habits.  The more we can be true to who we are and allow our lifestyle to be extensions for our true essence, the more the world will begin follow suit.
Thanks for reading!
Team Spirit