[shareaholic app="share_buttons" id="5111570″]
Did you know that some plants communicate through signals in their roots? And some plants have co-dependant relationships with other plants?  Some even signal to one another when danger is around.
Even crazier, some plants actually call in the predators of the bugs that are eating them.  You know, the "enemies of my enemies are my friends" style.
When we think about plants, we don't often associate a term like "behavior" with them, but experimental plant ecologist JC Cahill wants to change that. What Plants Talk About teaches us all that plants are smarter and much more interactive than we thought! – PBS
The University of Alberta professor maintains that plants do behave and lead anything but solitary and sedentary lives.  This is a brilliant documentary that was shared with me recently by a friend i met in Denver, CO! A must watch video, share it with everyone! If you want to learn more, here's an article on Huffington Post all about how plants think and communicate with each other! Now, all of these sources are just the tip of the iceburg.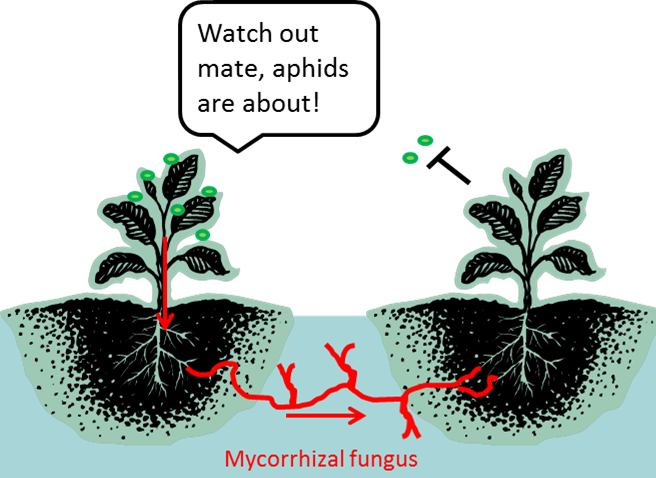 If you REALLY want to dive deep into this, then there is a book i have to share with you! It's called "The Secret life of Plants", which is all about how plants actually respond to other's intentions in positive or negative ways.
There's an experiment in it where the author of the book took a lighter with the intention of harming the plant, and before even coming close to the plant, it responded as if it was under attack, and released a chemical almost akin to a scream.
You can check out The Secret Life of Plants here, it's a REALLY amazing book :) Top of my recommended list!
Here is another short video on the secret social life of plants: