[shareaholic app="share_buttons" id="5111567″]
Water… What is it? We all interact with water, we're all made of water, and yet in science today we don't even really understand what it is. There are many unanswered questions about water and what it is that we really don't have conclusive answers too. This is actually a wonderful thing, because admitting we know nothing about something gives us an opportunity to find something out.
Simply by looking at water you can see there's something magic about. It's the source of all of life on earth. Life thrives on water, without water, everything dries up and dies. Water and Light… I can't think of anything more fundamental to life.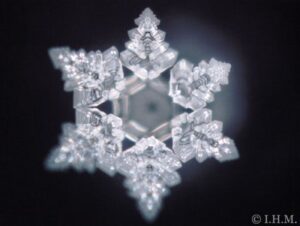 We can learn a lot about where bio-organic life came from by looking at water. The very first organism existed in the primordial soup, and the first primordial soup was water… Perhaps water of which the molecular structure organised in such a fashion to become the first organism. This very idea would explain the basis of organic evolution!
A lot of this information is present today because a scientist – Dr. Emoto published some research papers and findings about his experiments with water. He published information regarding the structure of waters composition in relationship to our emotions. It's an absolutely incredible book, and because of it we have far more information about water available today than we would have without him.
His work opened the floodgates towards discovering what water actually is everywhere. A great deal of that information was published in his book. You can check out the book here ~ I personally recommend it :)
In lesson 1, we talked about Emoto's research into what Water is, and many skeptics cried out that there were triple blind studies done with the same experiment, and it yielded results that didn't quite add up to Emoto's work. To me, it makes sense that if you are doing an experiment based on intent – then that intent would have a huge impact on the results of the experiment.
For example, if you're trying to demonstrate that emotions have a relationship to water – then the feelings you're giving towards that water would have to be genuine and real. If you're trying to say that there is no effect, then maybe that's also the vibe you give off – and that's the result that would take place.
Really, perhaps we simply just need to put this stuff to the test, get a lab, and find out for ourselves :)
At the heart of this discussion however… is that when we REALLY look at water, we can see there is SO much more to it than meets the eye. The understanding of water can open us up to something far grander than what we originally perceived it to be. Water is Life, and it is You.
With love,
Jordan