The subconscious rules so much of our lives from behind the scenes. From the moment that the sperm meets the egg and begins to process of forming a life, you are governed by the subconscious- your mothers and your own. The subconscious is the force that tells your heart how to beat, when to blink, when to feel hungry.
All of your physiological functions are the work of your deeper mind. It also has a huge impact on how we perceive the world. The subconscious works very quickly, analyzing the world around you all the time, finding the patterns and making assumptions that you realize consciously. In metaphysical terms, the subconscious is the force that can make or break our creative and spiritual processes. In many ways, the subconscious is a truer reflection of your soul – it is the foundation upon which the ego and the conscious mind our built. So how do we make it listen?
This is not an easy answer. There is not one method that will make everyone's subconscious change its old patterns to conform to the new paradigm that we wish to consciously install. I have decided to explore the methods that are either the most popular or the most effective to me personally that I do not see being explored as much as I think they should. Try them out, experiment and explore, and you will find something that works for you so long as you maintain an open mind.
1- Meditation and Visualization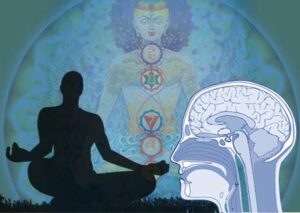 Chances are, we all have heard about the many many benefits of meditation, so I won't go on beating this dead horse for too long. All you need to know for these purposes is that when you meditate you blur the boundary of the conscious and unconscious and begin a sort of integration process.
The reason we focus on our breathing so heavily when we meditate is that it is one of the actions that can be controlled by both the conscious and subconscious minds. Continue reading →