Recent data has revealed that prescription drugs kill more people in the U.S. than all illicit street drugs combined.
According to the CDC, overdoses on pharmaceutical drugs were responsible for 22,767 deaths in 2013. This was more than half all drug overdose deaths combined, including well-known killers such as heroin and cocaine. What's more is that drug overdoses passed motor vehicle crashes as the leading cause of death by injury that year, and most of them were young people between the ages of 25 and 54.
Many recent studies, such as this one published in the Journal of Public Policy and Marketing, have revealed that prescription drug abuse is having a profound effect on America's young people. The CDC called it an 'epidemic.'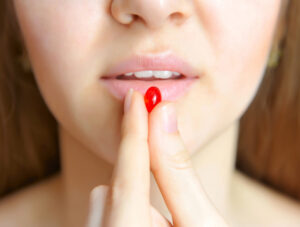 The authors of this particular study – Richard Netemeyer of University of Virginia, Scot Burton of University of Arkansas, Barbara Delaney of the Partnership for Drug Free Kids, and Gina Hijjawi of American Institutes for Research – asked 1000 teenagers about their usage of several drugs, including alcohol, legal and illegal drugs, and tobacco.
They concluded a few main points: One was that anxiety and stress lead to pharmaceutical abuse. Two was that prescription drug abuse increases when alcohol is also abused. Thirdly, prescription drug abuse was more prevalent among teens who abused illegal drugs. Lastly, the desire to be popular, or pressure to be a 'good kid' was heavily correlated with the use of pharmaceutical drugs.
The authors write:
"Teens need help before they reach these tipping points for prescription drug abuse. Adults spotting teens with very high levels of anxiety and at least moderate use of other restricted substances should realize that these are students with a high likelihood of prescription abuse.

Male teens with a high need to be popular and teens in general appear to be at exceptional risk. Campaigns must target parents as well, since they clearly underestimate both the physical risks of prescription drugs and the likelihood that their children will abuse these drugs."
Additionally, reports to the National Institute on Drug Abuse (NIDA) indicate that about 20% of teenagers try prescription drugs each year. It was found that drugs are acquired from friends and family with legal prescriptions, often without them knowing.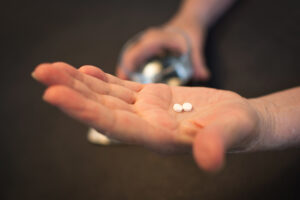 The large portion of teen prescription drug abuse is directly due to the lack of stigma from the FDA that illicit drugs have. "Prescription drugs are seen as blessed by a trusted institution, the FDA, while increasingly aggressive advertising by drug companies simultaneously floods parents and children with messages that these substances are safe, popular, and beneficial," write the authors.
The New York Times published a damning editorial on this subject, concluding that advertisements for pharmaceuticals are everywhere purporting that every ill has a pill to cure it, leading to indiscriminate prescribing by doctors.
It would seem that organizations leading the way in the battle against prescription drug abuse have a fight on their hands.