When we see the word relationship, the first image that springs to mind is the romantic relationship between two people. However, there are many different types of relationships that shape the trajectory of our lives. Whether that it is the connection we have with our parents, friends, siblings, or colleagues.
When these relationships are healthy, we become happier and more fulfilled. The world opens up into a place of endless possibilities for joy and love. Unfortunately, almost all of us have experienced one of them becoming toxic at some point in our lives. Others amongst us have the awful trait of repeating toxic relationships over and over again, in an endless cycle of personal suffering. Escaping one or escaping the cycle is essential, but is undeniably difficult.
Identifying the toxic element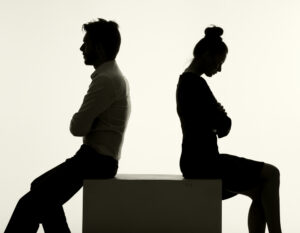 A toxic relationship manifests itself in your life in the same way as an addiction. You feel the side effects of the toxicity but struggle to identify the source. Beginning the process of moving on from any addiction begins with admitting there is a problem. Identifying the toxic element in a relationship is, therefore, crucial to accepting the issue.
Most psychologists consider power to be at the heart of most toxic relationships. The use of power by one person over another is usually seen when one person belittles the other and ignores that person's achievements or emotions to focus solely on their own.
This narcissism suggests that the other person in the relationship is subordinate and unimportant in comparison. Most individuals who find themselves on this end of a toxic relationship begin to accept that they are lesser than the other person.
If you've found yourself in a spiral of toxic relationships, it can often be rooted back to your earliest relationship with your parents, according to respected psychotherapist Susan Forward.  Forward suggests that parents who are manipulative, unpredictable and abusive, condition a child's brain to expect that they will find themselves on the subordinate end of all subsequent relationships.
 Her views are backed up by child psychoanalyst Isabelle Korolitski, "a first attachment that was toxic, and was never dealt with, may well lead to another." She also suggests that it is not surprising that people who have been subjected to ill-treatment appear to seek out those will continue the cycle of manipulation.
Effects of toxic relationships 
Toxic relationships are extremely unhealthy for both our body and mind. Anne-Marie Filliozat, a psychoanalyst who specializes in physical illnesses brought about by stress, suggests the link between our relationships and our health is stronger than we think.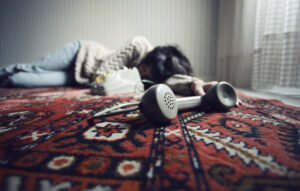 'When we are caught up in a toxic situation, we can feel anxious, experience muscle tension, exhaustion, loss of sleep and appetite. If we are listening to our bodies, we receive these messages or warnings.' For most people, this tension is exacerbated by the prospect of spending time with the person they find themselves in a toxic relationship with.
From the outside, other people will often be able to identify the feelings of tension and anxiety more easily than you can, because our first reaction is always to deny that a relationship that was once good has become toxic. However, remaining in one of these relationships will continue to disintegrate your self-confidence and drain your energy.
We deny that our relationships have become toxic for the same reason that we seek relationships with people in the first place – a desire to belong. 'Two people recognize one another because they imagine that they will find what they are looking for in the other, that this newfound person will satisfy their desires, their fears, the things they lack,' says Thierry Janssen, a specialist in the link between the mind and body.
Letting go of someone that you once thought would be the answer to your fear and desire can be painful.
Detoxifying
Detoxing from a bad relationship is essential because your relationships are the cornerstone of your physical and mental health. Certain relationships are easy to leave. With friends and short-term partners, the best way to deal with the situation is to tell them exactly how you feel and how they have made you feel to give yourself closure, before parting ways for good. These relationships can serve as a lesson to prevent you from following the same pattern again in the future.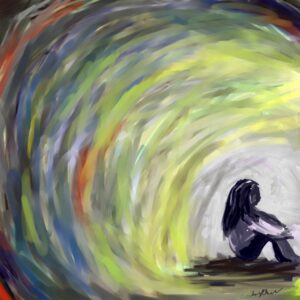 Toxic relationships with siblings, parents, and cohabiting partners are altogether harder to break. With family and long-term partners letting go and just moving on often feels like you're leaving a huge part of your life behind, despite the love you hold for them.
Rather than leaving these relationships behind immediately, take the time to build up your self-confidence, remind yourself that their behavior is reflective of who they are, rather than about you, and finally, address the conversation head on.
Identify examples of when you have felt manipulated or belittled. Don't allow them to offer up excuses, just tell them that the behavior must stop because you love them and don't want to have to face a life that they aren't part of. If they fail or refuse to alter their behavior, no matter how painful it is, you will have to walk away. However, the time you have spent building up your self-respect and confidence will make this difficult step easier to make.
Relationships in any capacity are never simple. The complexity of the human experience means that no matter how much love you hold for the people in your life, there will be hard times. However, understanding the difference between a toxic relationship and one that is just under a natural amount of strain is simple – the moment that carrying on a relationship makes you feel worse about who you are, it has become toxic.
The relationships that you cherish in your life should pick you up when you're down and nurture your self-belief. For the sake of your health, keep hold of the ones that do.
Sources:
https://www.psychologies.co.uk/family/detox-your-relationships.htm
http://www.doctoroz.com/article/7-ways-detoxify-your-relationships