"Is it a spirit?"
"Is it an angel?"
"Is it dust?"
"What is that?"
The photo has gone viral, raising discussions and arguments about the mysterious figure that is hovering over the crowd surrounding the fallen motorist at the scene of an accident.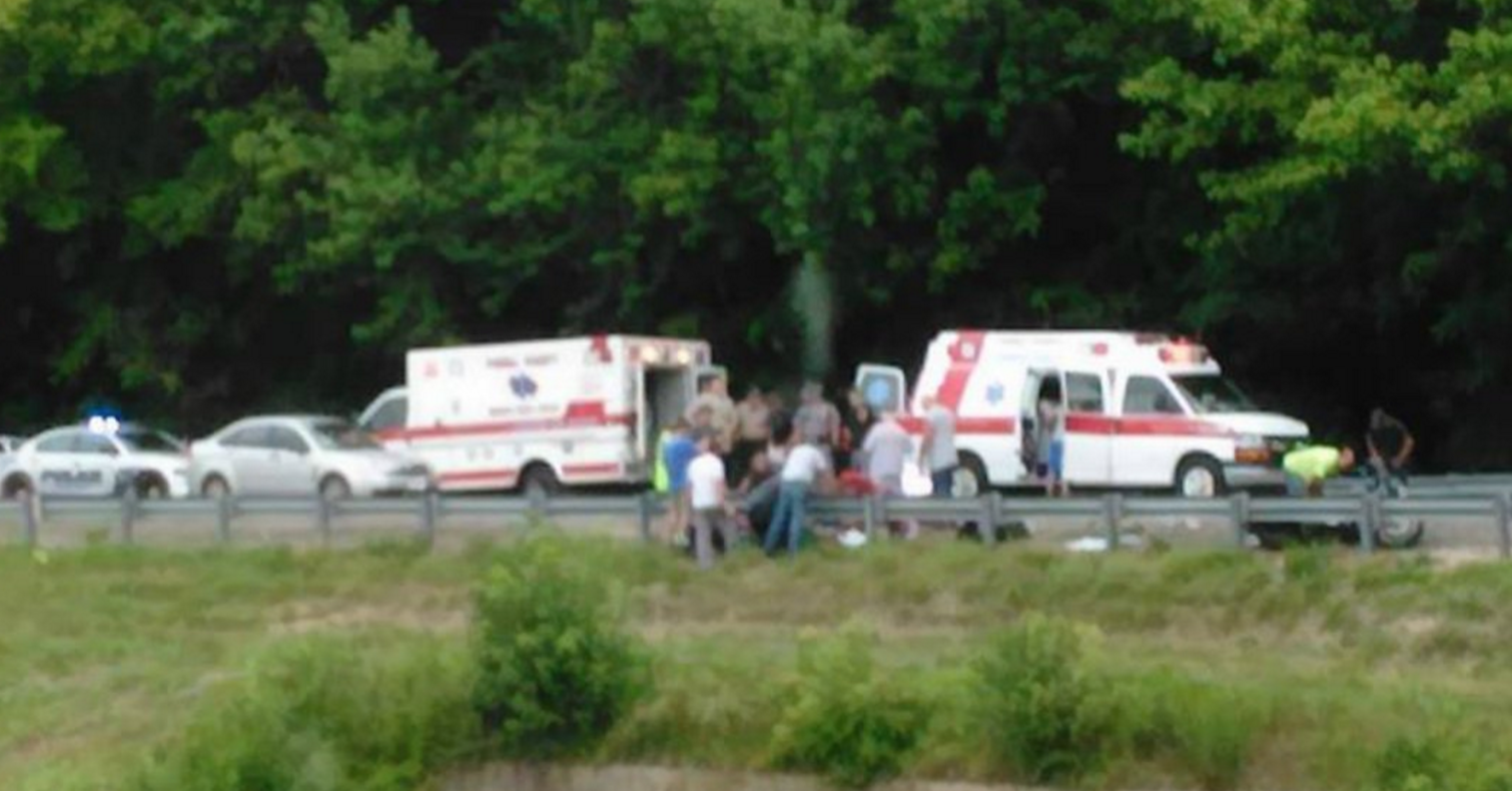 Truck driver Saul Vazquez of Mount Sterling, Kentucky, was driving in Powell County on Tuesday, around 5:3o in the evening when he saw the collision. He snapped a picture with his phone, oblivious to the supernatural element he had captured within it. Vazquez took note of the ghostly character only afterward.
He posted the photo on Facebook, writing, "I took this picture just (a) few minutes ago from the cab of my truck it was an accident between Campton and Stanton on the service road just off of the mountain parkway, zoom in and pay attention to the shadow just off the top of the state trooper hat. All I say is I hope everyone involved is okay!!"
His intuition was correct. The unknown motorist was gravely injured at the scene and died after being admitted to the hospital.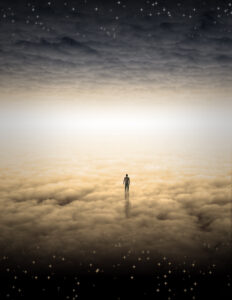 It took a mere 10 hours for the photo to have been shared over 16,000 times. Skeptics and believers fought over the validity of the photo. Saul Vazquez told the press that the picture had not been altered, but he wouldn't say anything more.
"I think there's a person that passed away is watching his looking down [sic] on his own body," replies Carmon Cay to Vazquez's Facebook post.
Scott C Waring, of ufosightingsdaily.com, who takes an interest in the paranormal, said, "…This confirms that humans will not just disappear when we die, but our energy stays intact and lifts away from the shell of a body to go… somewhere awesome."
Michael Dougherty replied to him: "It could easily be a gap in the trees showing light from the other side."
Yet Gregory Ellison claims, "There is no doubt in my mind some human spirits, and other more nasty things, stick around after death. Frankly I pray I do move on one day, and don't become tethered to the earth after death. The spirits don't seem very mobile, that stay behind, and typically stay in the same area….which would get old I think pretty quick. Better to move on."
The debate lives on.
What do you believe?
Sources:
http://wnep.com/2016/07/13/photo-of-fatal-wreck-goes-viral-after-people-claim-to-see-spirit-above-victims-body/
http://www.lex18.com/story/32432567/chilling-photo-taken-at-accident-scene
http://www.express.co.uk/news/weird/689958/PROOF-OF-AN-AFTERLIFE-Mans-spirit-caught-camera-leaving-his-body-after-road-crash
http://www.cnn.com/2016/07/14/us/spirit-leaving-body-photo-trnd/
http://www.huffingtonpost.com/entry/crash-scene-photo-goes-viral_us_5787a58be4b03fc3ee4f7c51
Image Source:
http://wnep.com/2016/07/13/photo-of-fatal-wreck-goes-viral-after-people-claim-to-see-spirit-above-victims-body/