I'm sure you love your partner dearly. What happens though when your partner's family doesn't feel so accommodating of you? Family can play an important role in any given individual's life, even after marriage.
When relationships between spouses and family become strained, it can take a huge toll on everyone involved, especially on your relationship. It's impossible to control the emotions of those around you, but there are a few ways to help you cope with family members who are less than fond of you.
The first step is to focus on your relationship. 
Arguably, the most important adult relationship you will ever have is that with your spouse. It is vital that you do your best to focus on making this your best and healthiest relationship possible. The most testing time is where your partner's family is less than approving.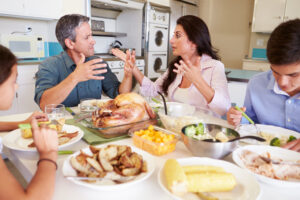 This puts additional strain on your partner and you, creating an unhealthy, stressful situation. Working on communication skills is important, along with the ability to focus on resolving conflict early on, before it explodes.
By regularly checking in with your partner, you show that you truly care about growing together and that you strive to meet his or her needs. Likewise, it's important that you also share your own inner feelings, desires and needs. As much as we expect it to be a given, our partners are not mind readers – they need clear guidance to maintain a healthy relationship.
Seek support from other sources.
We strive for support and approval. It's human nature. Seeking this from our friends and family, it's an important predictor for not only your relationship, but for your well-being.
This includes your physical and mental health. Family can be one of the biggest resources of any relationship, but they can also leave one feeling resentful and empty in your relationship. in order for you to receive the support you need, surround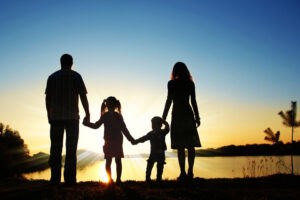 yourself with the family members who do support you and your spouse's happiness.
There's plenty of research on the topic of how the opinions of friends can play a massive role in how your relationship pans out. Spend time with these friends. Socially supported relationships are more likely to last, indicating higher levels of relationship satisfaction, love and trust.
Build on your spouse's family relationship
It's impossible for your spouse's family to be forced into liking you, but you can make an effort to improve on the relationship you already have with them. make the effort to get to know each member, ask questions and show interest. Find hobbies or interests you could share with them, which would start the developing of a great relationship.
Try not to shy away from invitations – spending time together is most likely the best way to get to know each other, which hopefully will change their opinions of you for the better. One important thing to remember is to never change who you truly are around them. Just present your best and most likable traits and in the end, you will start to see that your spouse's family truly just want to see him or her happy. It's very likely that over time, they will naturally grow to like you more.
Demonstrate how committed you are to your partner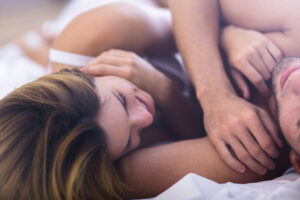 As research has found, relationships which demonstrate higher levels of commitment are more strongly supported by parents and family members.
The good news is, the longer you stay with your partner and the more you demonstrate how committed you are, the more likely it will be that their family and friends will come to support you over time.
This will show your spouse's family how much you truly do care about his or her happiness and security.
Thank you to Our Every Day Life for the inspiration behind this piece.