Death is not what we think it is. It is not an end, and it is not really a beginning either – it is a shift. A shift in understanding, remembering and perceiving what the true nature of reality is. It is our consciousness separating from the physical, surpassing the density, limits and material aspects of this dimension. It is an "Oh yeah…" moment for many.
"To die tomorrow was no worse than dying on any other day. Every day was there to be lived or to mark one's departure from this world."
– Paulo Coelho
"Death is a stripping away of all that is not you. The secret of life is to "die before you die" – and find that there is no death."
– Eckhart Tolle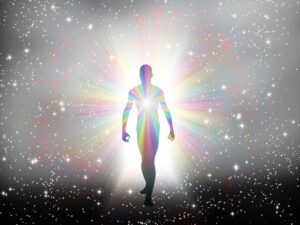 "We are not going to change the whole world, but we can change ourselves and feel free as birds. We can be serene even in the midst of calamities and, by our serenity, make others more tranquil. Serenity is contagious. If we smile at someone, he or she will smile back. And a smile costs nothing. We should plague everyone with joy. If we are to die in a minute, why not die happily, laughing?"
– Swami Satchidananda
"Death is one of two things…
Either it is annihilation, and the dead have no consciousness of anything;
or, as we are told, it is really a change:
a migration of the soul from one place to another."
– Socrates
– Isaac Asimov
"Death – the last sleep? No, it is the final awakening."
– Walter Scott
"Die happily and look forward to taking up a new and better form.
Like the sun, only when you set in the west can you rise in the east."
– Jelaluddin Rumi
"To the well-organized mind, death is but the next great adventure."
– J.K. Rowling
"The fear of death follows from the fear of life. A man who lives fully is prepared to die at any time."?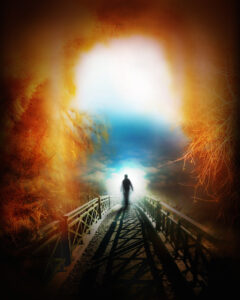 – Mark Twain
"Life should not be a journey to the grave with the intention of arriving safely in a pretty and well preserved body, but rather to skid in broadside in a cloud of smoke, thoroughly used up, totally worn out, and loudly proclaiming "Wow! What a Ride!"
– Hunter S. Thompson
"Death is not the opposite of life, but a part of it."
– Haruki Murakami
"Many have died; you also will die. The drum of death is being beaten. The world has fallen in love with a dream. Only sayings of the wise will remain."
– Kabir
"We have only a little time to please the living. But all eternity to love the dead."
– Sophocles