This mind blowing drawing program is going to take your doodles to the next dimension. I found this video the other day and absolutely freaked out. Of course the first thing that came to my mind was you can draw yourself in a magical, light filled forest and actually walk through it?! 
Google just released The Tilt Brush as a game on the platform Steam for those who have a VR headset. For all the artists out there, this is a dream come true. The drawing style has a lot of brightness to it, like you're painting with pure light. It looks quite magical and endless fun to use.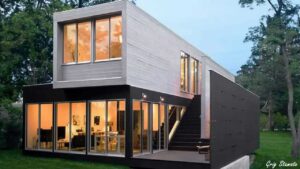 We need to use VR in a way that brings us together, instead of distract and isolate us. If this game and similar creative games can include multiple people simultaneously playing in a virtual world that requires teamwork and cooperation, then that is something worth being excited about. I've always loved video games; the atmosphere, the intractability and story lines always intrigued me.
As I've grown, I've really longed for something interactive, engaging and exciting that is more than just sitting at your computer alone. VR gives us the ability to literally transport our minds to a different world. When we can exist in that world together and create productively through VR then that is the perfect merging of realities!