Today's drawing reveals… Another Warrior! For those of you keeping track, this is now the 4th Warrior Rune to appear in the last five readings. Serious warrior vibes, Stay Strong People!!!
Our first rune drawn is Algiz in reverse. Algiz is referred to as the shield rune and its purpose is to protect against any and all attackers. The reversal of the rune can mean a call for caution. We may be vulnerable to attack from sources seen and unseen. You might also notice the shape of our peace sign, representing peace through the lowering of the shield.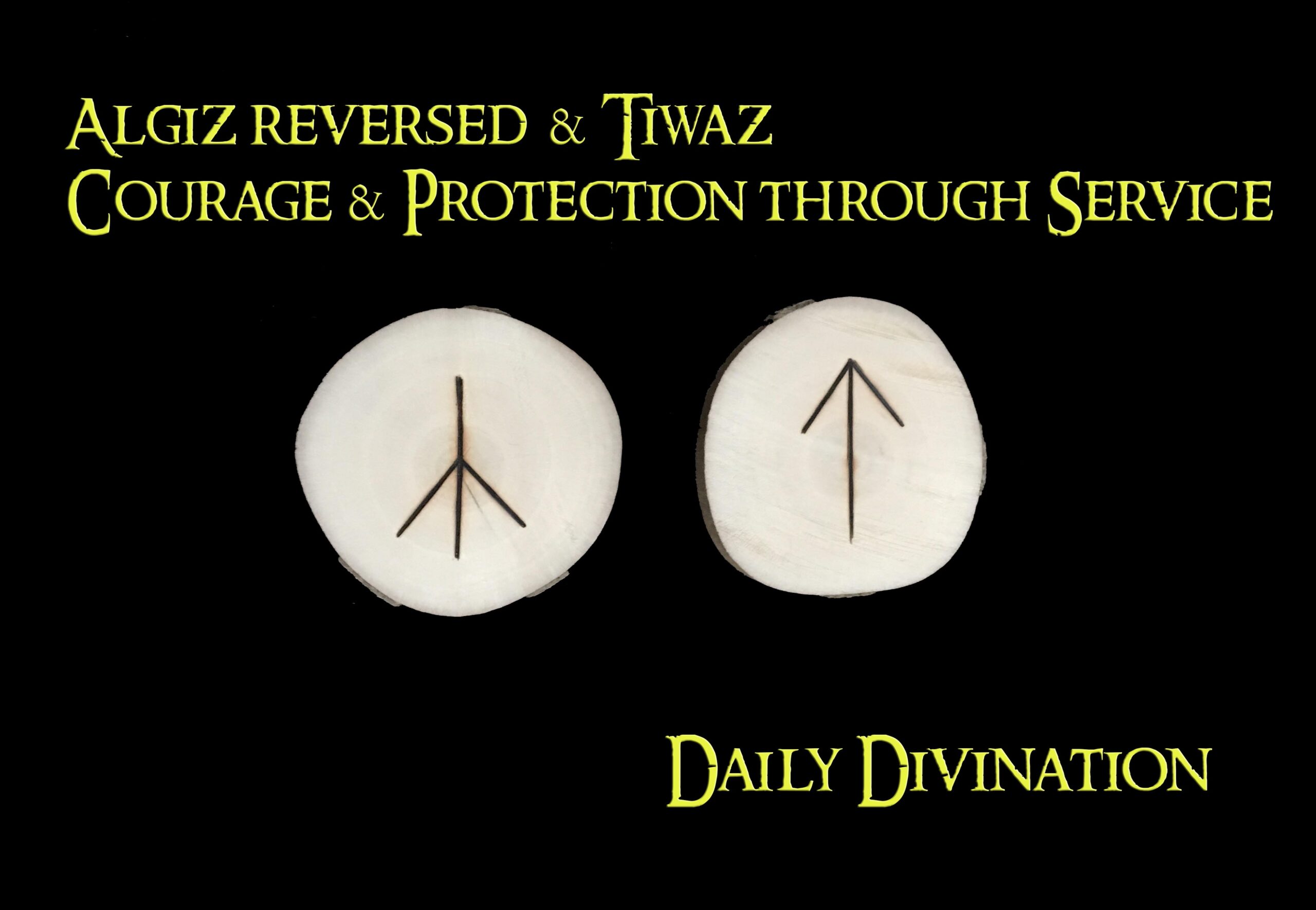 Our good friend Tiwaz, the warrior rune is beginning to take on a new meaning. The continued warrior theme suggests to me that we are all under a period of strengthening. Ultimately, we must all be working toward the common good, and to do that we must build ourselves up to full strength. By devoting ourselves to service we may find the clarity and calm of the warrior.
This reading calls on us to take stock of our strengths and consider how you might best serve humanity with your own unique talents and your unique strengths. Let your passions, your creativity, and your spirit be your guides. Use great caution that the dark and fearful forces do not steer you away from your purpose, or siphon off your strength along the way.
If you have found that place in your life, give thanks and go to work with the full strength of your warrior. If you have not, give it some thought today. You may find you are well on your way.
Forest & Alistair