In 2012, questions began to arise following the case of a 16-year-old girl, whom developed POF (premature ovarian failure) after receiving the Gardasil vaccination, said to protect women against the human papilloma virus (HPV).
This article exists to present studies for you to research and make your own discernments about. The core discussion that needs to happen is not whether or not we should get vaccines, but why we've created a world where we need them in the first place – and what we can do about it.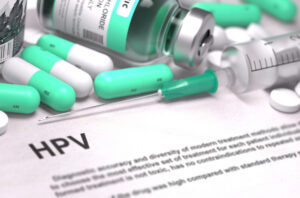 The report was published in the British Medical Journal after she was examined by Dr. Deirdre Therese Little, who noted that the patient began to experience amenorrhea (abnormal absence of menstruation) following vaccinations against HPV. "Premature ovarian failure in a well adolescent is a rare event. Its occurrence raises important questions about causation, which may signal other systemic concerns."  Dr. Little notes.
Dr. Little went on to state that while in 90% of cases, cause is indeterminable, the main identifiable causes in this case were able to be excluded, which allowed for side-effects of the vaccination to be included as an adverse event.
"This event could hold potential implications for population health and prompts further inquiry." she reports.
Since then, a new study by the American Journal of Reproductive Immunology was conducted after three more young women were found with amenorrhea (and abnormal absence of menstruation) and concluded that "The increasing number of similar reports of post HPV vaccine-linked auto immunity and the uncertainty of long-term clinical benefits of HPV vaccination are a matter of public health that warrants further rigorous inquiry."
Despite being approved by the Food and Drug Administration (FDA), Merck & Co. the corporate behind Gardasil, failed to test the vaccine for its adverse affects on the female reproductive system and according to the Australian Therapeutic Administration (Austraila's FDA) they only tested its effects on male testes.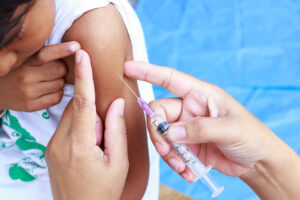 The American College of Pediatricians responded to the recent rash of cases and media hype stating that:
"There have been two case report series (3 cases each) published since 2013 in which post-menarcheal adolescent girls developed laboratory documented POF within weeks to several years of receiving Gardasil….. " "Nevertheless there are legitimate concerns that should be addressed: (1) long-term ovarian function was not assessed in either the original rat safety studies3,4 or in the human vaccine trials, (2) most primary care physicians are probably unaware of a possible association between HPV4 and POF and may not consider reporting POF cases or prolonged amenorrhea (missing menstrual periods) to the Vaccine Adverse Event Reporting System (VAERS), (view the full report here)
While Gardasil is still one of the most lucrative pharmaceuticals on the market, sales are beginning to slow as overseas independent studies are making their way into the mainstream media.
The Japan Times reported in 2013 that the Health Ministry had issued a nationwide notice advising its citizens that cervical cancer vaccination, will no longer be recommended for girls between age 12 and 16. Later, an Israeli-Italian peer-reviewed study was published (indexed on PubMed) that linked HPV vaccines to premature menopause.
Yet, here in the United States headline news continues to push the vaccine on the public with headlines such as:
HPV vaccination rate stalls. 'We're dropping the ball,' CDC says – "The vaccine is safe and effective," Schuchat said. "We need doctors to recommend it and deliver it." – from Los Angeles Times, July 25, 2013
by LJ Vanier,