Uruz reversed followed by Tiwaz
Today's reading reminds us that every so often, it is time to stand up and be a warrior. We want to be peaceful, we want to be happy, loving, and caring to each other. We should do that as much as we possibly can, but eventually, somebody somewhere is just going to be an obstacle, and that obstacle will need to be overcome.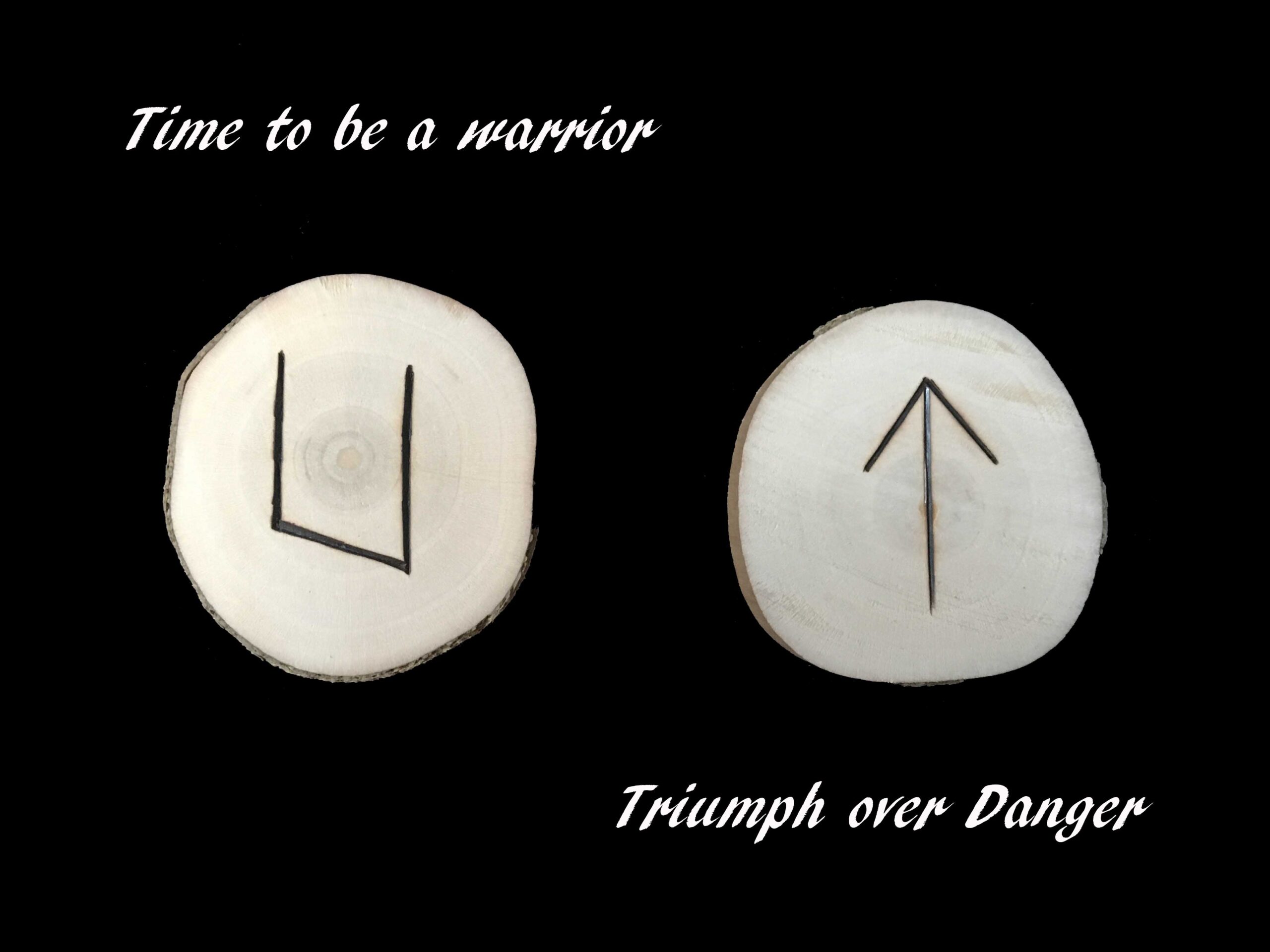 We all have a warrior in us. In ancient times, that warrior jumped to action when a tiger came into camp. That warrior protects her children and defends his family. That warrior is represented by the rune Tiwaz, named after the Nordic god of war, Tyr, and is now our common symbol of an arrow. He is known through the ages for his honor, justice, and courage. Uruz is the rune of the ox, most known for its strength and stamina, which give it the ability to overcome virtually any obstacle.
In this reading, however, Uruz is reversed. Nine of the 24 runes of the Elder Futhark, (the set in this reading), can manifest in reverse which results in a different, sometimes opposite, meaning. Uruz in reverse can be interpreted externally as dangers or more internally as areas in which we may lack strength.
What we interpret in this meaning as it applies to today, is that it might be time to take on your fears, your personal demons, or your obstacles. Call on your inner warrior to stand up and fight off some of the things that are holding you back. This could be a person, a plan, a lack of motivation or some nagging obligations that you have not yet conquered.
It is time to stand in your power and take charge. Let your warrior lead the way and have faith in your own strength.
Alistair & Forest