Ok friends, are you ready to dive a little bit deeper into Astrology? You probably know there are 12 zodiac signs and four elements (Fire, Earth, Air and Water), but have you heard about zodiac sign "qualities?"
Every sign is influenced by one of three qualities: Cardinal, Fixed or Mutable.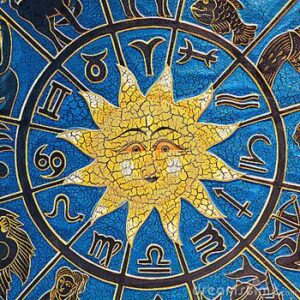 Take fall, for example. Fall Equinox falls on September 22, the same day the Sun enters Libra. Because Libra kicks off the fall season, that makes Libra a Cardinal sign. Scorpio takes over in the midst of fall, making it a Fixed sign. And the season concludes with the Sun in Sagittarius, making that a Mutable sign.
Get it? Astrology is all about nuance, so to truly understand a zodiac sign you must explore the quality each is associated with. So now that you understand how the qualities are structured, let's take a look at each of the three Cardinal, Fixed and Mutable qualities, what they mean and how they shape your personality.
Cardinal signs
There are four Cardinal signs: Aries, Cancer, Libra and Capricorn. Because these signs each start a new season, the quality of their energy is full of initiative. Cardinal signs are impulsive and dynamic, and they push strongly to start new things. In general, people with Cardinal signs in their birth charts generate more new ideas and projects, while those lacking Cardinal energy are more passive.
Fixed signs
There are four Fixed signs: Taurus, Leo, Scorpio and Aquarius. These signs carry the weight of each season, which gives them a sturdy quality. Fixed signs are capable of great endurance, and generally people with much Fixed energy in their birth charts are stable and focused, whereas those lacking Fixed energy may not have much sticktoitiveness or perseverance.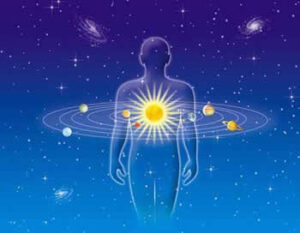 Mutable signs
There are four Mutable signs: Gemini, Virgo, Sagittarius and Pisces. Because these signs fall at the conclusion of each season, their energy anticipates movement and change. People with Mutable signs in their birth charts tend to be more flexible and adaptable to the changing world around them, while those lacking Mutable energy may be stubborn and inflexible or have a difficult time adjusting to new situations.
How qualities are used
When you're learning Astrology, you'll discover that every person has a mix of different zodiac signs, elements and qualities in their birth charts. Once you understand the energy of each quality and combine that information with what you know of each zodiac sign and element, a more complete picture will begin to develop.
For example, the Aries zodiac sign is the element of Fire and the quality is Cardinal. This "Cardinal Fire" combination is very bold, so the more Aries energy a person has in their birth chart, the more brazen they will be. On the other hand, Taurus is an Earth sign with a Fixed quality, so it would be called "Fixed Earth" and its overall energy is very slow and grounded.
Knowing how much of each quality you have in your birth chart is very important. These astrological nuances are what shape us as individuals, so going beyond your Sun sign is key when it comes to understanding Astrology.