Jacob Barnett was diagnosed at two years old with autism.  Specialists told his mother (Kristine Barnett) that he was going to have to work hard to be able to achieve life's basics like tying his own shoes or reading. Naturally his concerned parent followed the advice of the specialists and 'experts', enrolling him into a special education program designed to teach and develop the young man's short comings.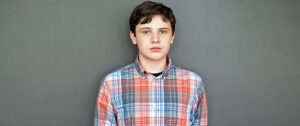 Upon entering him in this program Ms. Barnett noticed a dramatic change in her child's behavior.  He was quickly withdrawing from everyone and speaking less and less.
It takes a strong person to break off from social norms and do whats best for them and their's. Ms. Barnett  did exactly this, took her son out of the states care and prepared him for kinder garden herself. This bold action would spell unforeseen success for Jacob.
She catered to his interests and watch him develop with an unheard of speed. His intellectual progress and thirst for knowledge continued to build as he advanced past anyone his age. An IQ test showed him to be at 170 higher than Einstein's (165)!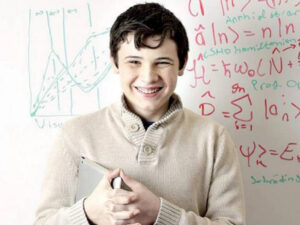 Jacob is now enrolled at Indiana University-Purdue University studying physics at the age of eleven.
He is the youngest astrophysics researcher to date and has spoken at TED talk conference.  A professor at his university noted,
"The theory that he's working on involves several of the toughest problems in astrophysics and theoretical physics … Anyone who solves these will be in line for a Nobel Prize."
None of this would have been possible with out the exploration of unique strengths that EVERYONE possesses.
Our system is so focused on minimizing losses it frequently loses track of what could be. How could focusing on limitations ever help anyone? We need specialists that see potential not problems.