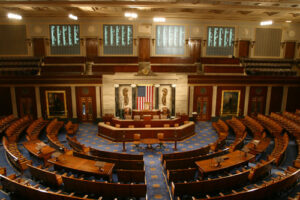 On November 28th, 2015, Alaska State Judge Anna von Reitz (Anna Maria Riezinger) addressed an open letter to all federal agents, including the FBI and US Marshals to arrest Congress, the President and the Secretary of the Treasury.
She goes into incredible detail on the fraud that has been committed in this country. Anyone who reads this is sure to learn at least something. Below is the first two paragraphs of the letter (with the link for the rest of it below). This has been encouraged to be shared widely.
Anna Maria Riezinger (Anna Von Reitz)
November 28, 2015 Big Lake, Alaska
Dear Federal Agents:
I am addressing this letter in this way, because it is my understanding that it will be read by members of both the FBI and the US Marshals Service. It is also my understanding that you have available for examination a wet-ink signed copy of the illustrated affidavit of probable cause entitled "You Know Something Is Wrong When…..An American Affidavit of Probable Cause" as back-up reference and evidence.
Since the publication of the affidavit a plethora of new supporting documentation and evidence has come to light. We found, for example, that on June 30, 1864, the members of Congress acting as the Board of Directors of a private, mostly foreign-owned corporation doing business as "The United States of America, Incorporated" changed the meaning of "state", "State" and "United States" to mean "District of Columbia Municipal Corporation".
Like the 1862 change of the meaning of the word "person" to mean "corporation" cited in our affidavit, these special coded meanings of words render a drastically different picture of the world around us…"
You can read the rest of the letter here.