The average cost of a home in Canada reached a staggering $450,000 this year. This is no small chunk of change for the average working family and many have no choice but to turn to big banks, in order to provide a home for their growing families.
Joseph Dupuis, the Ontario, "man with the plan" intends to all of change this. His aim is to help as many people as he can to get out of the pockets of big banks and become more self sufficient. How? He built a home made from 3 shipping containers recently, and it just sold on Kijiji listed at $58,000.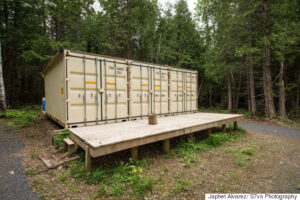 "I see my friends buying $400,000 houses and they're in debt for the next 35 years. It's pretty backwards — we don't need these expensive homes and all this stuff we have in our lives." he told the Huffington Post in a recent interview.
Dupuis estimated that he spent $20,000 on the construction of the house and $30,000 on the solar and heating system. For a total of $50,000.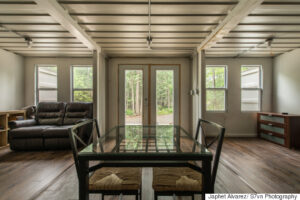 While Dupuis used 3 containers to build his home and it contained "all the fixins" this style of housing can be accomplished with as little as one container for much less.
This Shipping Container Cost $2000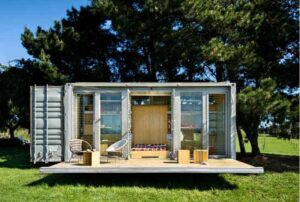 Choose Your Exterior Colour.. Blue!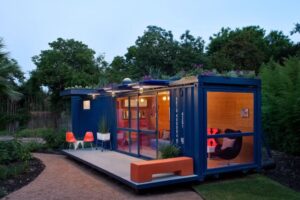 Build Your Own Entry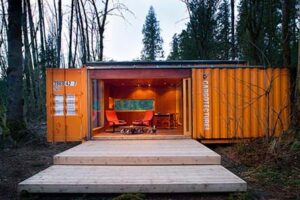 Hide-a-bed anyone?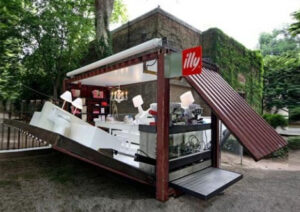 Serene Ocean View
Sweet and Simple Living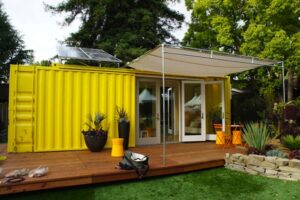 Back Country Hide Away
Start a Community!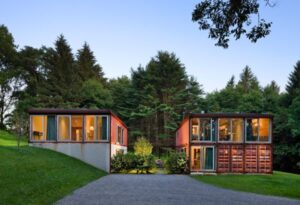 Some have taken shipping container living to the max, with these stylish creations!
by LJ Vanier