Article originally written and posted by www.collective-evolution.com. Posted here with their permission.
Despite the fact that a tremendous amount of scientific research exists -from independent to peer-reviewed -that clearly shows a definitive link between consciousness and our physical material world, this type of study has remained controversial. Again, despite the wide range of substantiated scientifically valid results, it's sometimes grouped in the realm of "pseudoscience."
Pseudoscience is referred to as the incorrect use of the scientific method. Various realms of study that branch underneath consciousness, one of them being parapsychology, which involves studies ranging from telepathy, psychokinesis, out of body experiences, human intention, paranormal phenomena, how consciousness and (what we perceive to be) our physical material world are interconnected, and more are usually accused of this. Although many studies that branch underneath these topics cannot be scientifically explained from a mainstream point of view, they have nonetheless been observed repeatedly in hundreds of laboratories across the world using the scientific method as a basis for investigation.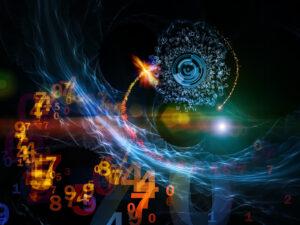 "A fundamental conclusion of the new physics also acknowledges that the observer creates the reality. As observers, we are personally involved with the creation of our own reality. Physicists are being forced to admit that the universe is a "mental" construction. Pioneering physicist Sir James Jeans wrote:
"The stream of knowledge is heading toward a non-mechanical reality; the universe begins to look more like a great thought than like a great machine. Mind no longer appears to be an accidental intruder into the realm of matter, we ought rather hail it as the creator and governor of the realm of matter. Get over it, and accept the inarguable conclusion: the universe is immaterial-mental and spiritual."  – R.C. Henry, Professor of Physics and Astronomy at Johns Hopkins University ,  "The Mental Universe" ; Nature 436:29,2005) (source)
"I shall not commit the fashionable stupidity of regarding everything I cannot explain as a fraud. " – Dr. Carl Jung
To date, CE has provided a large amount of evidence to clearly show this connection, and how it has no business being grouped in the realm of "pseudoscience." Even though it is not entirely understood, closing off what we don't understand is not a proper use of science.
More and more scientists are having absolutely no doubt that consciousness and parapsychological phenomenon are extremely valid subjects when it comes to scientific inquiry, and the importance and implications of this are far reaching.
Suppression Of Science?
The "pseudoscience" label, I believe, can be compared to the suppression of scientific information we saw by the church hundreds of years ago. Various scientists were killed, convicted and had their work buried and burned. One of the best examples I can think of is Galileo, but I am sure there are many. Although not as extreme today, scientific studies within the realm of consciousness do challenge the current framework of accepted knowledge.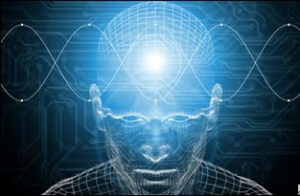 This new science is simply challenging the old framework of accepted knowledge. It faces harsh resistance due to its ability to challenge the belief systems of many. In today's day and age, where new discoveries and information are surfacing at an exponential rate, it's extremely important for the scientific community and the world to be able to entertain a thought, or analyze new information with an open mind – regardless of whether it conflicts with their belief system or not.
"We have to come to a new way of understanding biology. This 'new' understanding has actually already been in the leading edge of science for 10 years now. It takes at least 10 or 15 years for science to take a fact from its first inception and get it out into the public so that the people can understand it. That means anything in current textbooks is at least 10 or 15 years old. What your going to hear is whats going to be the future textbooks." — Dr. Bruce Lipton
The number of renowned scientists who are on board with this type of information is phenomenal. And again, the amount of scientific validation demonstrated from various studies is also remarkable. More on this below.
"It's the mark of an intelligent person to be able to entertain a thought without accepting it." – Aristotle
The Science
If you would like to further your research, for starters we recommend you visit the Institute of Noetic Sciences  (IONS). The Institute of Noetic Science, founded in 1973 by Apollo 14 astronaut Edgar Mitchell, is a non-profit research, education and membership organization whose mission is supporting individual and collective transformation through consciousness research, educational outreach, and engaging a global learning community in the realization of our human potential.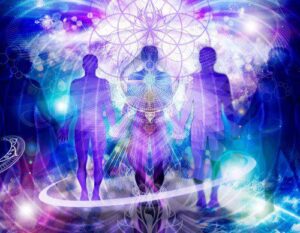 IONS conducts, sponsors and collaborates on leading-edge research into the potentials and powers of consciousness, exploring phenomena that do not necessarily fit conventional scientific models while maintaining a commitment to scientific rigor.
IONS is known for their sponsorship of and participation in original research and publication of articles in peer reviewed journals. They cover everything from consciousness and healing, worldview transformation and extended human capacities. You can access that research here.
The work of Dr. Dean Radin is also a great place to start. You can learn more about him here.
Here is a list of some articles written by CE that are all properly sourced with a tremendous amount of information for you to check out. It's a short list of many more that we have on our website.
1. Consciousness Creates Reality – Physicists Admit The Universe Is Immaterial, Mental and Spiritual
2. 10 Scientific Studies That Prove Consciousness and our Physical Material World Are Intertwined
3. Precognition: Science Shows How our body Reacts to Events up to 10 Seconds Before They Happen
4. Buddhist Monks Bless Tea With Good Intention – Here's What Happened
5. Scientists Demonstrate Remarkable Evidence of Dream Telepathy